<< Previous Chapter
>> Next Chapter
^^ Index
#62. Eat Fresh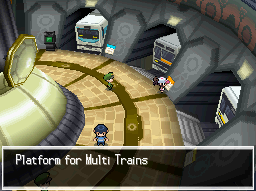 Let's try this again! For Bobbie Joe.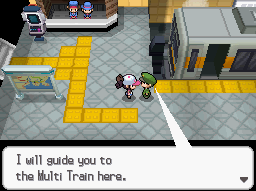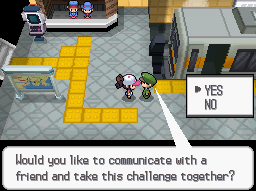 Choro Notes: You can actually do these trains co-op with a friend. Good times.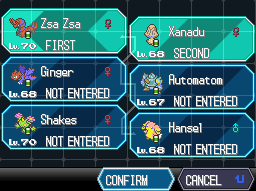 Yeah, this will go well. I think I trust you two the most.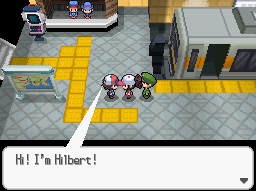 What up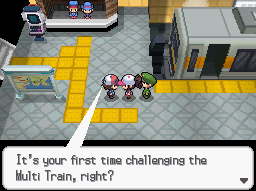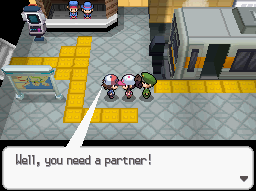 Ah . . .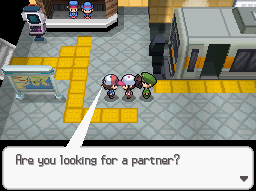 I guess, sure.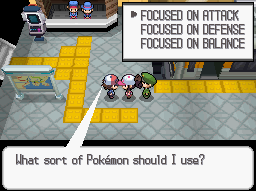 All out! Hit like crazy!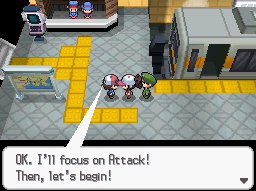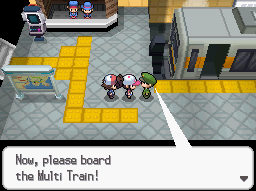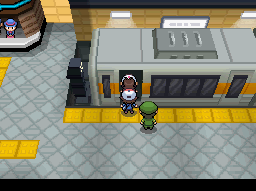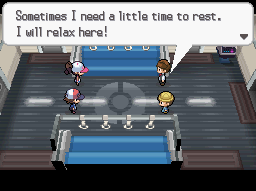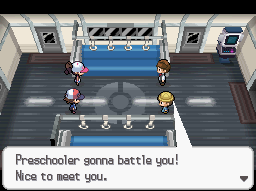 Redneck gonna whoop a preschooler! Charmed.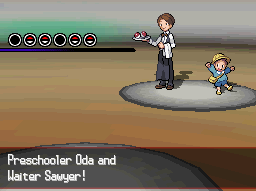 Music:
Battle! Battle Subway Trainers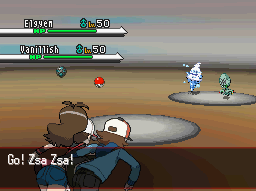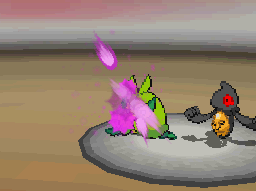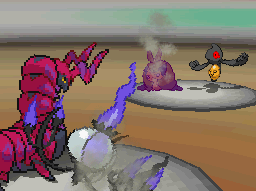 Choro Notes: Battles on the Multi-train are Double battles, two teams of two trainers of two monsters. Simple enough. There's no way I'm showing you everything that happened here so get hype for some abridged crap.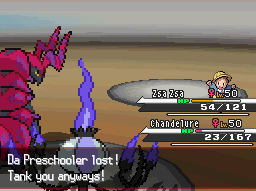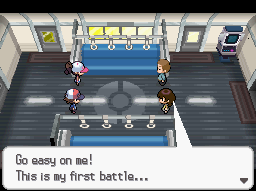 And you came here?!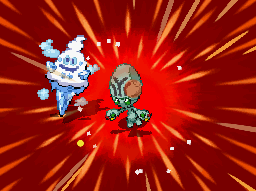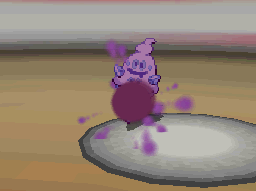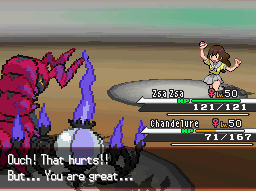 Choro Notes: . . . . . .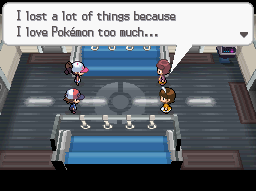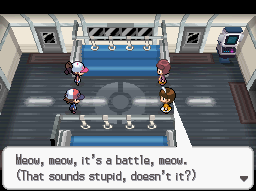 Y . . . es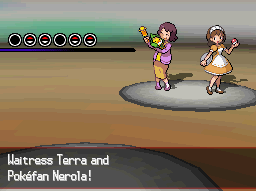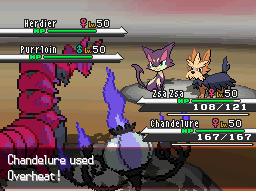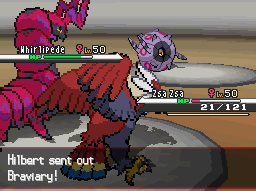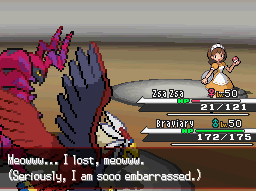 I feel bad for you . . .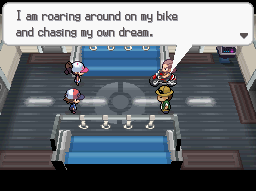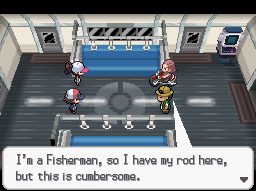 Your partner has a motorcycle on the subway. You do not get to complain about your rod.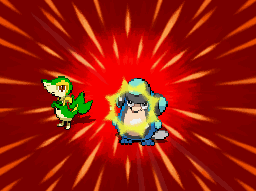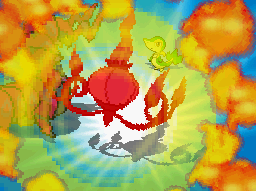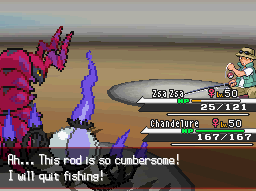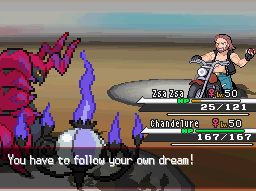 Are they talking to each other?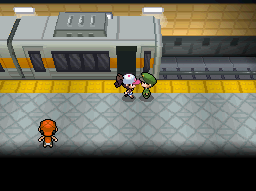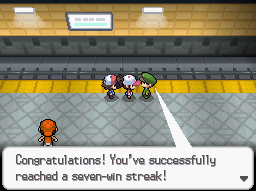 Well hot damn.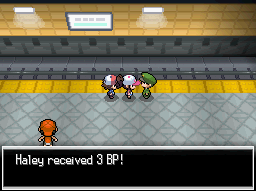 Meh.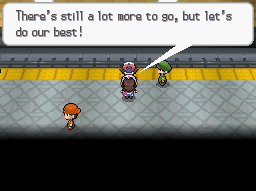 So there's actually an end to this line then, huh?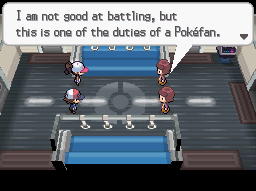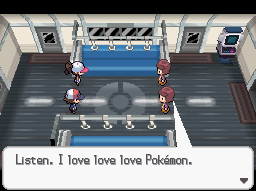 I can take on a pair of chubby ladies, let's go. Hoo ah!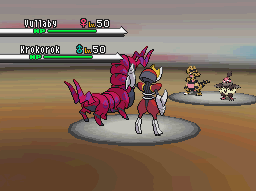 Choro Notes: Just like you can switch out between sets, so can your partner. Haley's sticking with Zsa Zsa and Xanadu, though.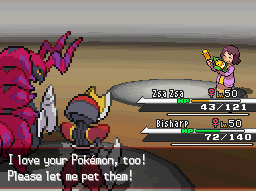 . . . maybe that's not a good idea. Zsa Zsa's poison sting-y and that guy is literally made of knives.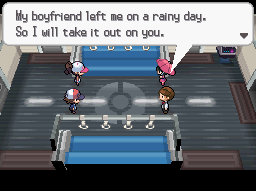 Ah. I thought you were someone else . . .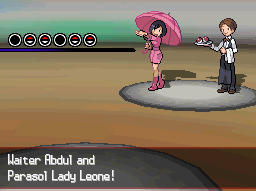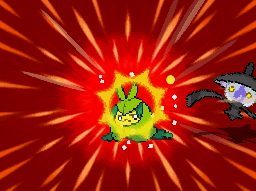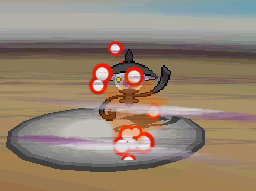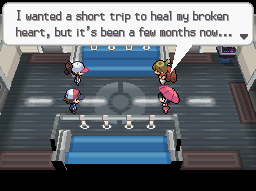 Ah! It's you though!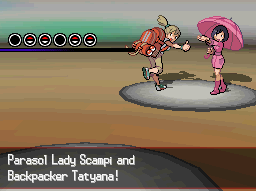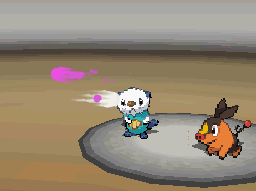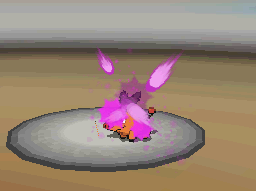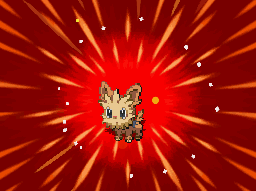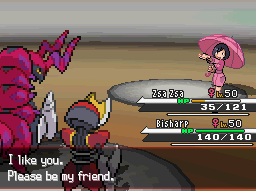 Well, I guess. We can fill the Victini-shaped holes in our lives. FRIENDSHIP.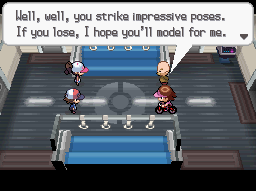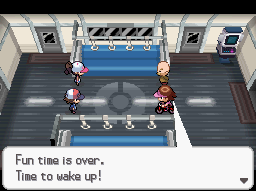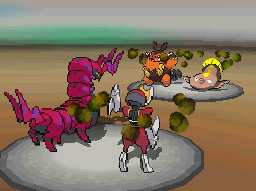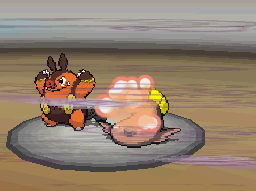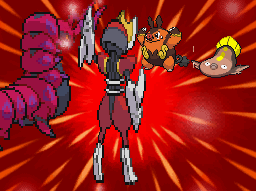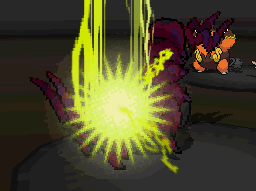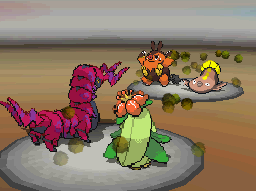 Oh, you have a Lilligant.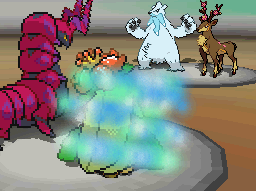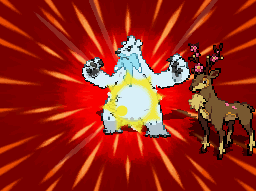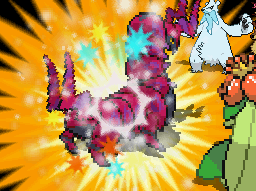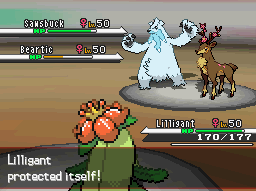 Huh, this one's a little tricky . . .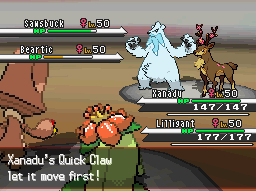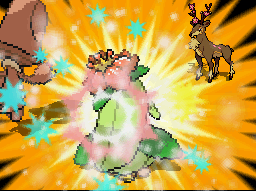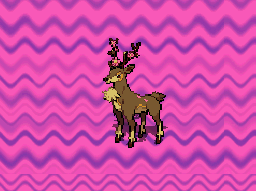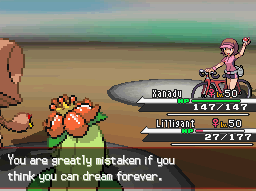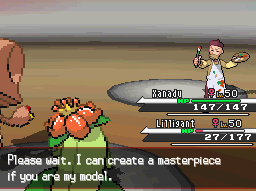 What is with people on bikes telling me things about dreams, dang.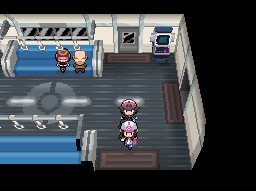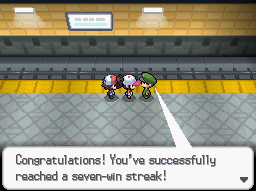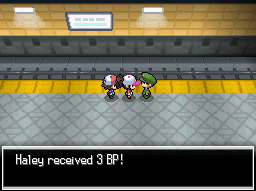 . . .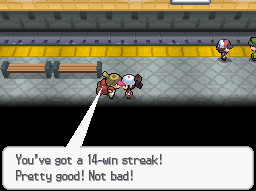 It's challenging, I guess.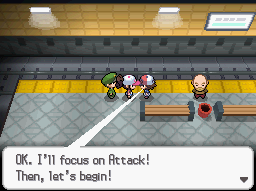 Why shift gears? ALL OUT ATTACK.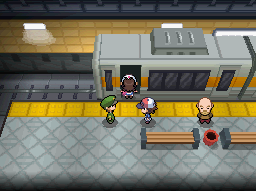 Ah, we're getting tough now . . .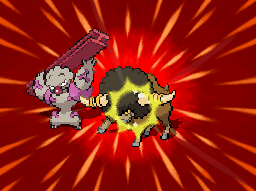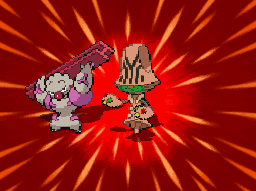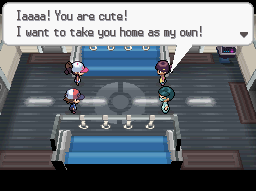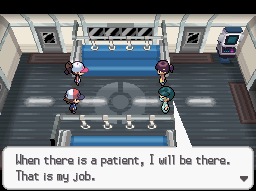 Is SHE your patient?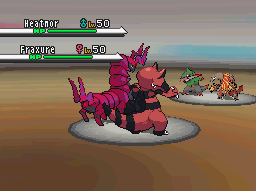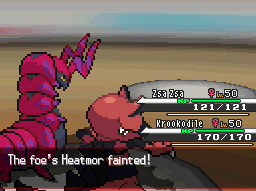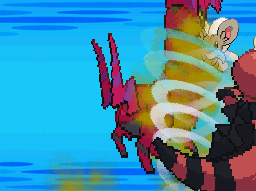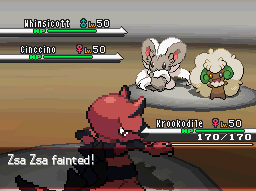 That one! That was a good move!



Uhh . . .

Choro Notes: At Battle 21 . . .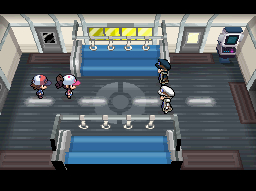 Ah . . . who are you?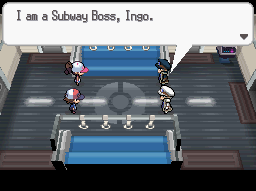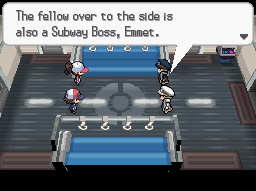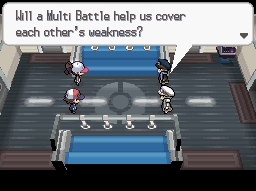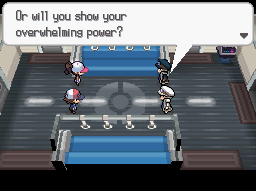 Oh we'll fight!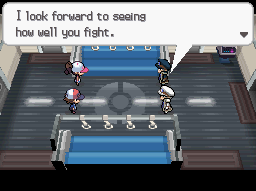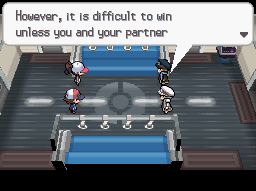 are in total sync."

Choro Notes: Ingo & Emmet



These two are basically the replacements for the Frontier Brains from the Battle Frontiers in Gen3 and 4. There's really not a lot too them. They're tough!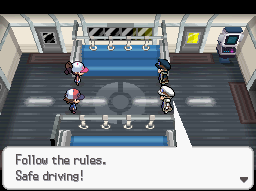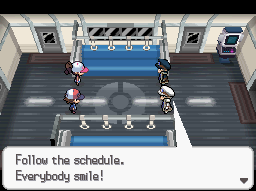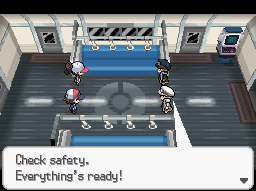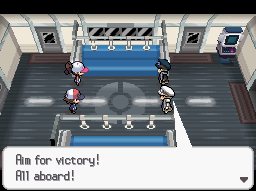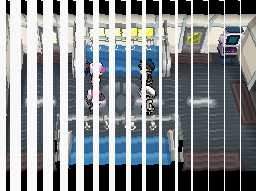 Choro Notes: I'm honestly surprised that battle went the way that it did.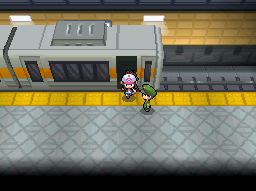 So are we like Subway Champions now or?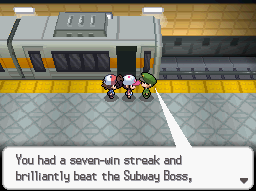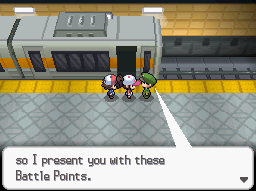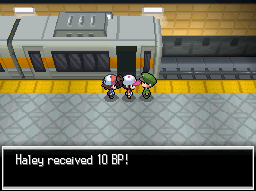 Ah!


. . . I still can't afford anything I want.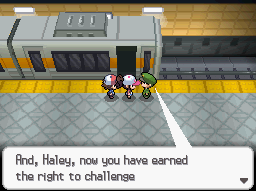 the Super Multi Train!"
Choro Notes: Super Trains are unlocked by getting a 21-win streak on the appropriate not-super train and by having the National Dex. The difference between the two is Super Trains feature monsters from all five generations and only fully evolved ones . . . plus Porygon2.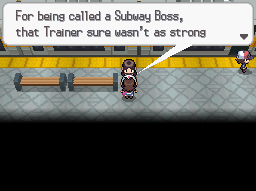 as 'Boss' suggests."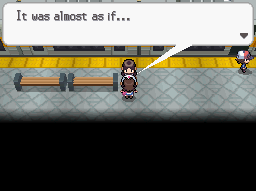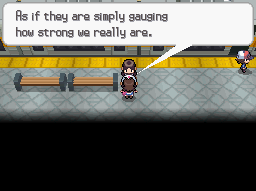 . . .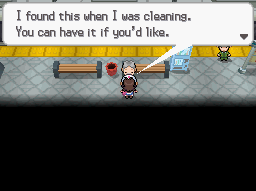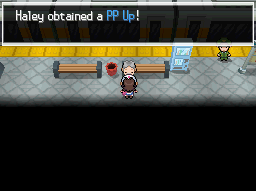 Oh, thanks.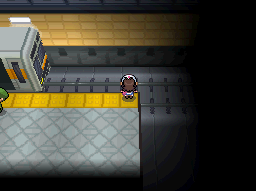 Huh . . .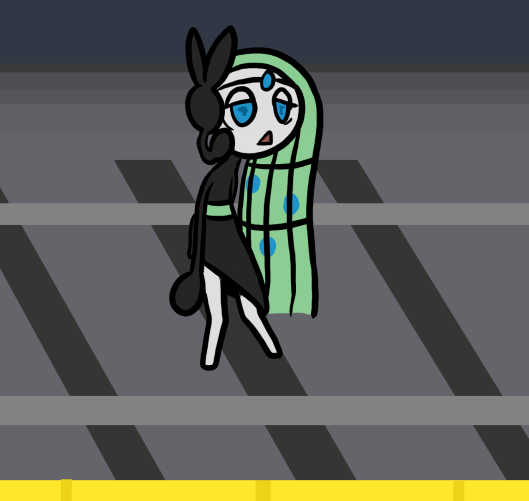 Hey uh . . . there's a . . . thing on the track. Just sort of . . . a thing. It looks depressed. Anybody mind if I take that thing?

Hey, yeah. I'm gonna take that thing.

Meloetta


Meloetta's melodies are sung with a special vocalization method that can control the feelings of those who hear it. Many famous songs have been inspired by the melodies that Meloetta plays.
Choro Notes: Meloetta is one of four event legendaries in Gen5 along with Victini and two others I'll get to in Black2. The thing is, Gen4 had a ton of in-game events for the acquisition of its events. Gen5 only has one for Victini. And I'm going to put this here in bold because someone is going to wonder what the fuck YOU CANNOT GET MELOETTA THROUGH THE COURSE OF NORMAL GAMEPLAY. IT IS A WIRELESS EVENT-ONLY THING.
Zorak Notes: Truly, the thing the Pokémon kingdom was missing was idols. I don't know how I feel about her design; it's kind of all over the place really.
HulkaMatt Notes: WHAT THE FUCK IS THIS THING?????????????? WHAT I DIDN'T EVEN KNOW THIS THING EXISTED WHAT THE FUCK!!!!!!!!!!!!!!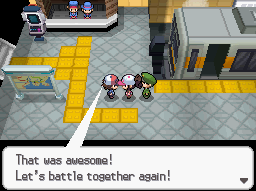 Yeah, whatever. I'm gonna take this thing to get some chow. Looks like it could use some chow. I know just the place.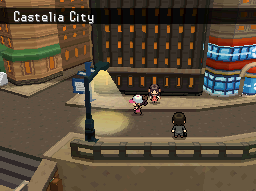 Dunno what your deal is but you can't just be on the subway tracks like that, gosh.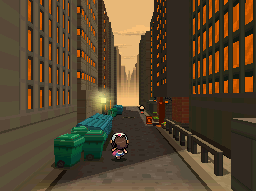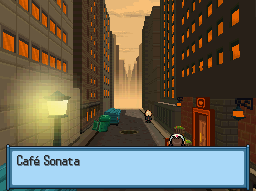 Ah yeah, this is the place.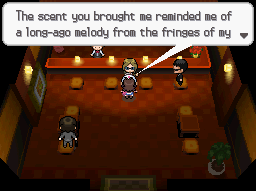 sepia-toned memories."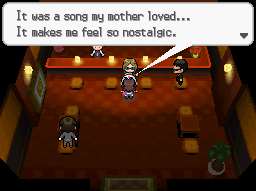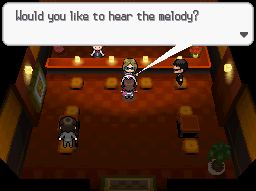 Hmm?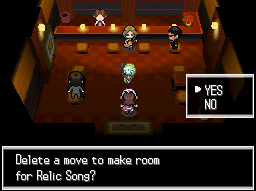 Choro Notes: Relic Song is Meloetta's signature move. It's a 75 power Special normal-type move that can put the targets to sleep. It has another effect too . . .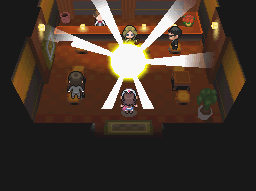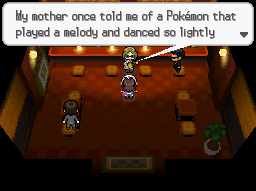 that it filled people's hearts with joy."
Yeah, well I found it after it danced lightly onto subway tracks.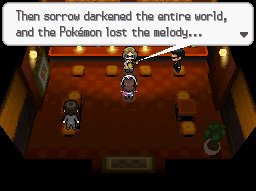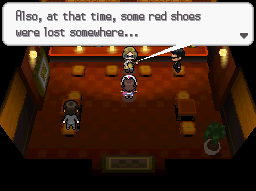 Wh-what do the shoes have to do with anything?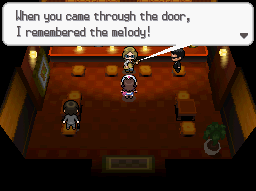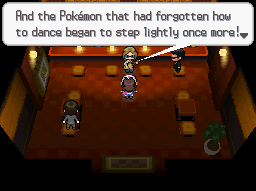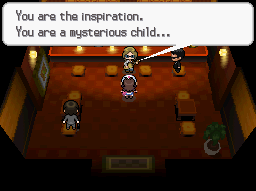 . . .Yeah, ok.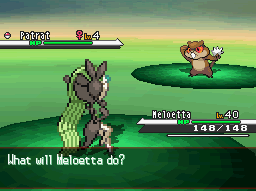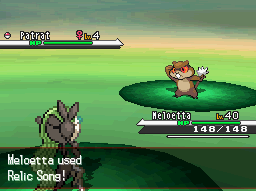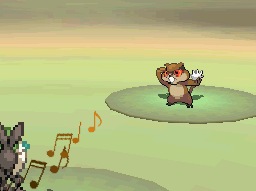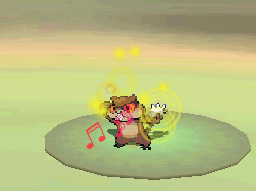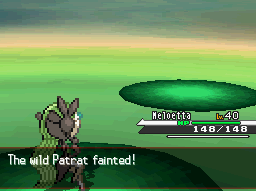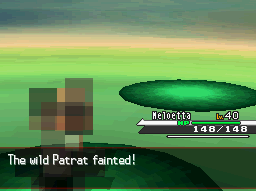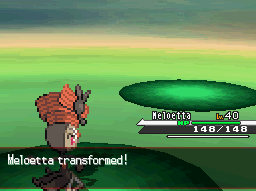 . . .

Meloetta -Pirouette Form-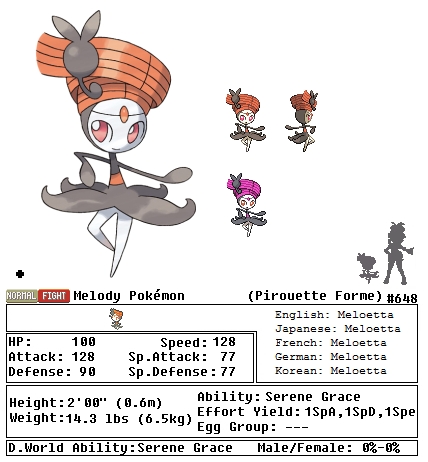 Choro Notes: If you use Relic Song in battle, Meloetta's type changes to Normal/Fighting in this form which is unique! Its stats shift from its Sp.atk and Sp.def into attack and speed, so there you go. She'll turn back when she leaves battle though.
Zorak Notes: . . . on the other hand, this one looks a lot neater in general! She's a flamenco dancer-type gal and that's pretty neat. She'll also kick your shit in while dancin'
HulkaMatt Notes: AUUUUUUUUUUUUUGH IT'S RED NOW I STILL DON'T KNOW SHIT ABOUT THIS THING WHY HAVE YOU GUYS WITHHELD THIS INFORMATION FROM ME??????????????????????


<< Previous Chapter
>> Next Chapter
^^ Index