<< Previous Chapter
>> Next Chapter
^^ Index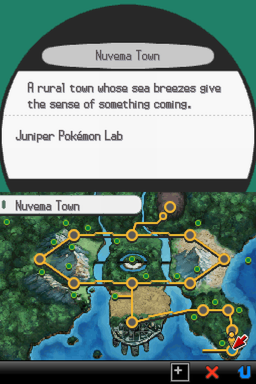 #45. Pokémon Black 1.5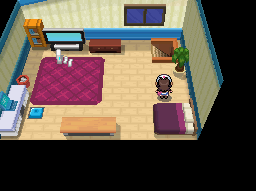 Huwaaaaaaaaaaaaaaaa~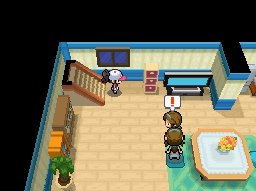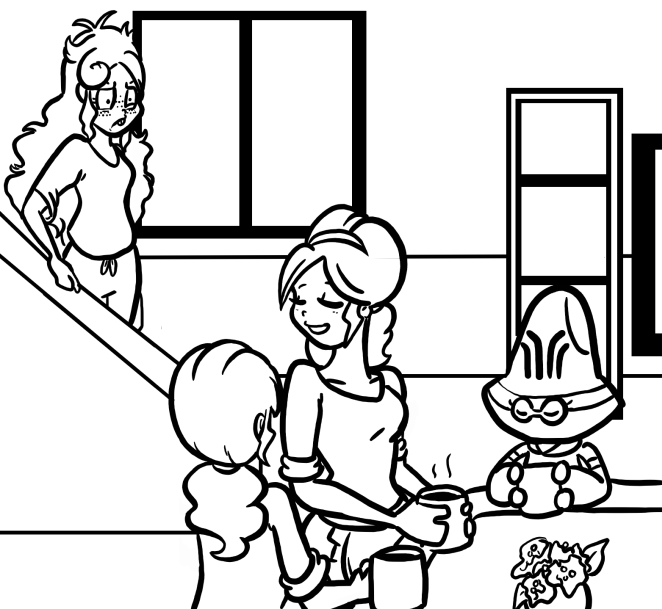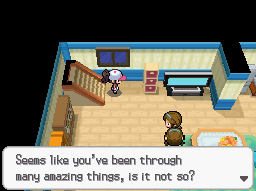 . . . should I just go back to bed or. . . ?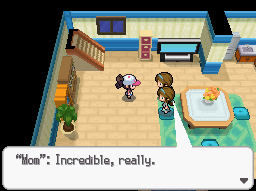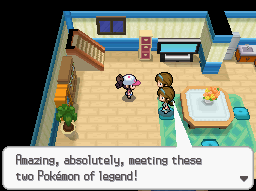 Mom it's been a month or two. You know all of this. I was on the news.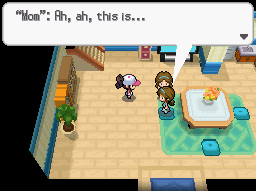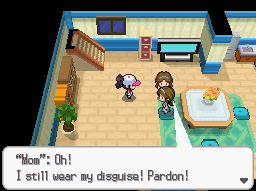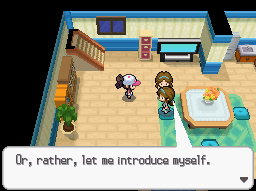 Music:
Th-that song?!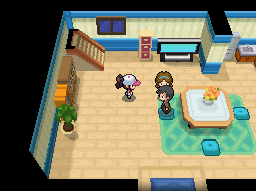 . . . go on.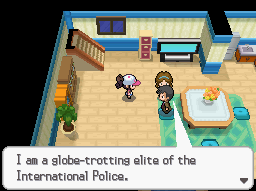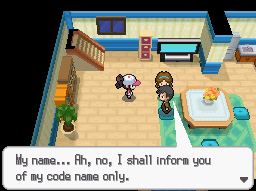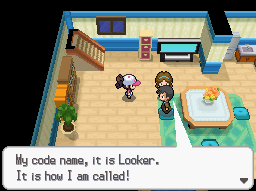 Shoot, your accent is thicker then mine.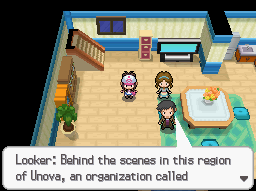 Team Plasma conspires . . . "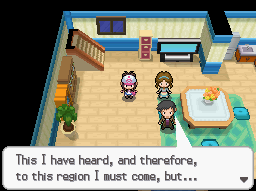 Already took care of it!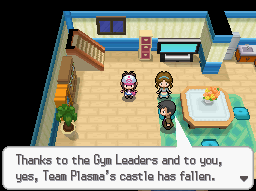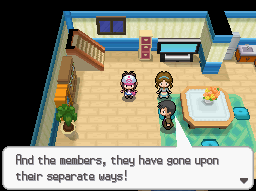 Yep!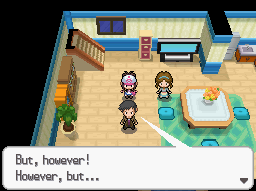 Eh?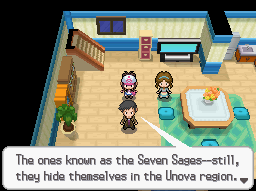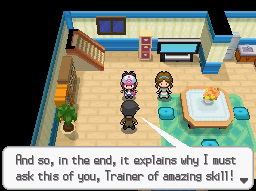 Like, just in the woods or?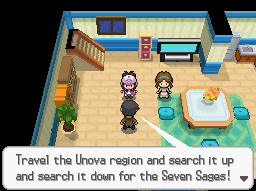 . . are you telling me to hunt some bounties?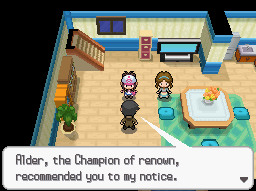 Hmm, yes. Yes I see.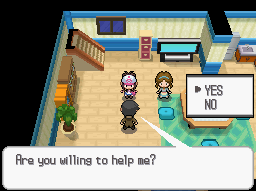 I will drag some old men in, sure! Let me just go get dressed first.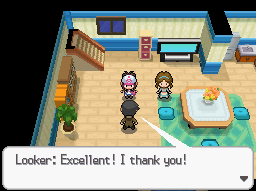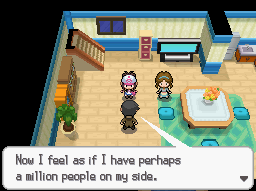 Eh?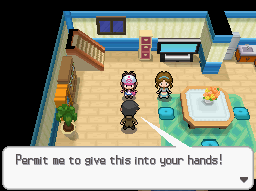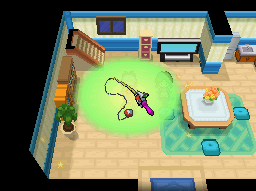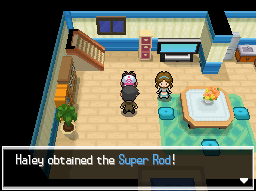 I really wish you'd said that differently . . .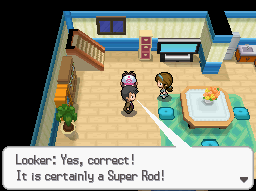 Ah! But . . .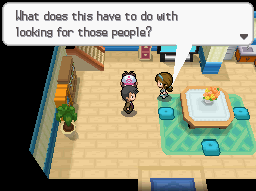 Are they hiding underwater?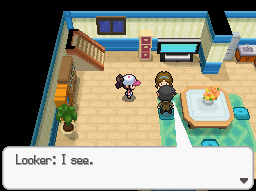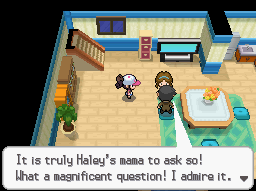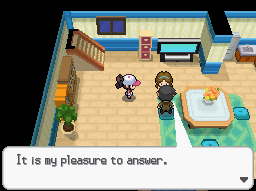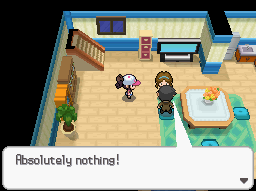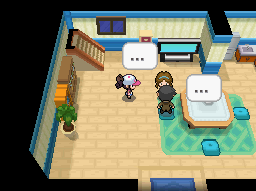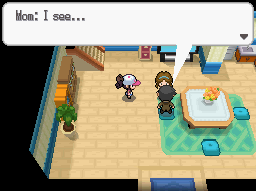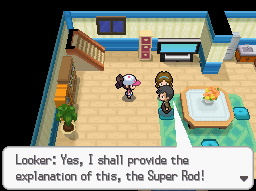 No just. . . just I got it. Don't worry. :I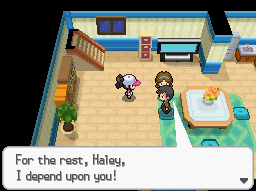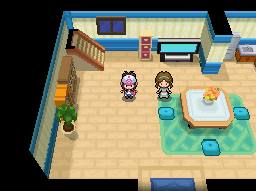 . . .

. . .

Is this a bad time to ask if I can have french toast?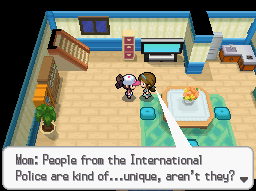 Yeah that was . . . even Bianca is more sensical, I think.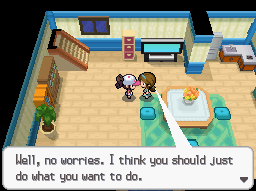 I'm totally gonna go beat up some maybe-wizards.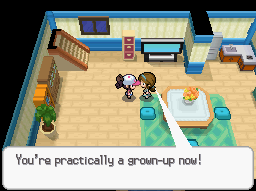 Yeah!

. . .

. . .

Mama can you make me breakfast?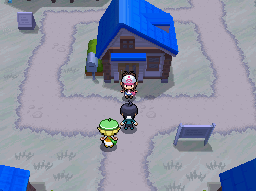 Oh!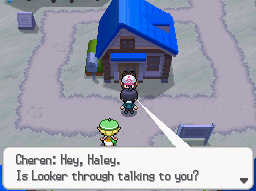 "Yeah he basically went to every house in town and told everyone his codename. Also he was dressed as your mom. He's . . . Look is he done talking with you?"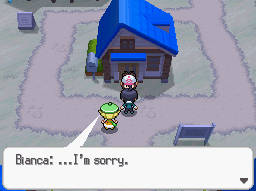 Oh, Bianca's back huh?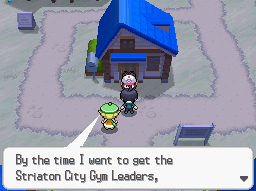 everything was over . . . "
Shoot, it wasn't your fault. Don't worry about it Bianca!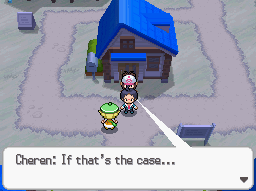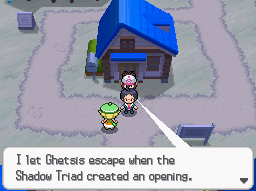 GOOD JOB, CHEREN. JEEZ, YOU HAD ONE TASK. KEEP AN EYE ON THE NINJAS.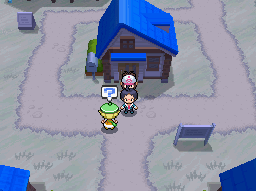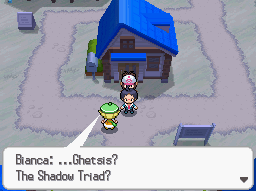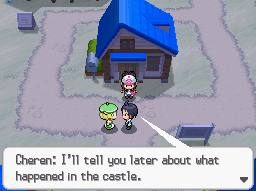 It was cool! Shakes smacked a dragon in the eye!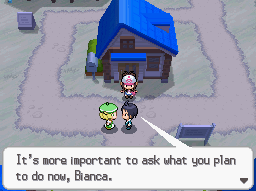 Yes! What are you going to do Bianca! That is the absolute most important thing right now!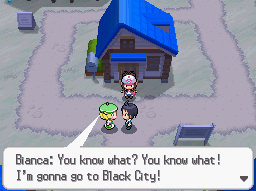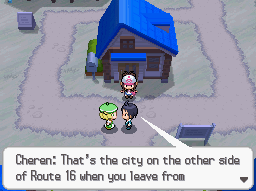 Nimbasa City. Hmm."
I thought that bridge was out or full of Watchogs or something.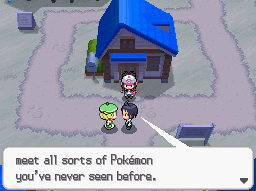 you've never seen before."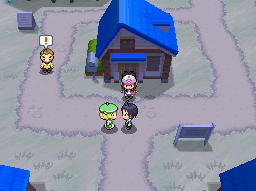 Music:
Papa Juniper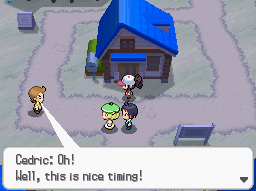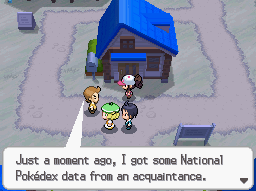 "We'd been out drinking all night. Good times. Good times by all."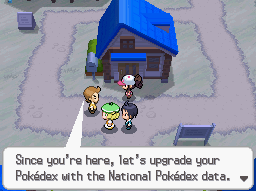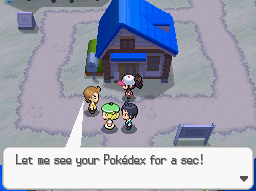 Yeaaaaaah!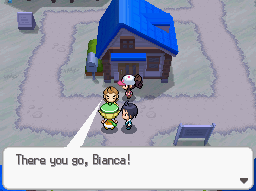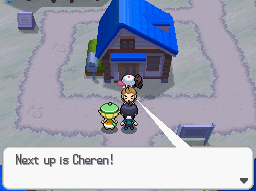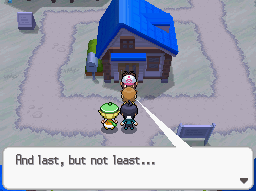 OH! OH! IT'S HALEY. HALEY'S NEXT, RIGHT? IT'S ME. I'M NEXT!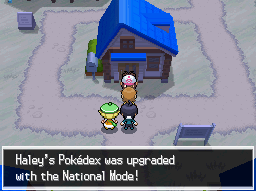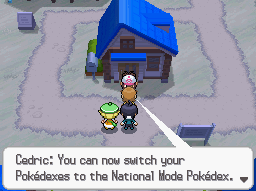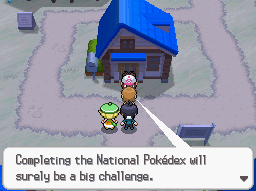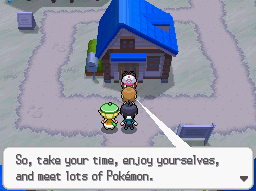 But . . . I'm still working on the Unova dex!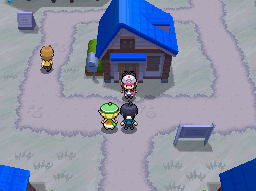 Oh well I'm gonna keep working at that.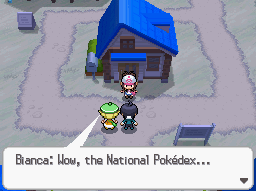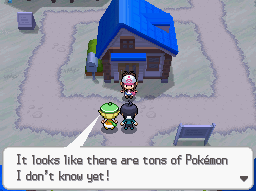 "This thing goes on for like, foreeeeever."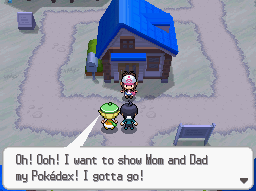 Hey why are all of our dudes like way at the bottom? Except for that Venonat I caught.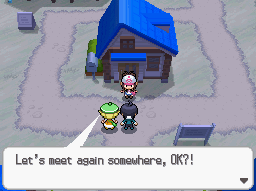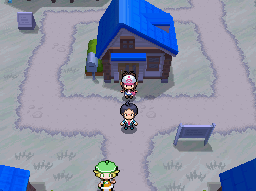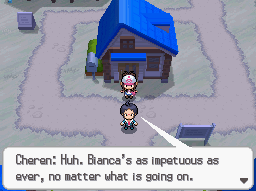 You keep pointing out things about Bianca that are pretty obvious, Cheren.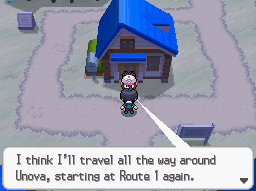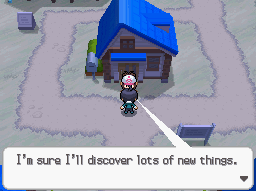 That's a good plan, a good plan. I think I'm gonna just wander around and look at things I vaguely remember!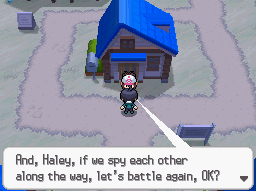 You got it shortman!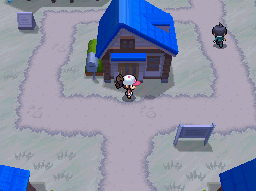 Nice.

- - -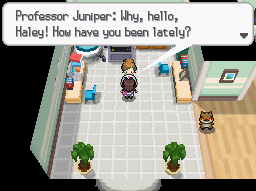 Been taking a nice break from things, you know. No dragons except for Ginger.



Yeah, I'm kind of a big deal.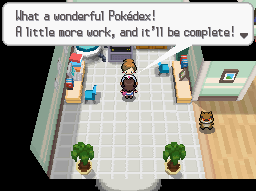 Your dad wants me to do the national Pokédex. I don't know if that's gonna happen.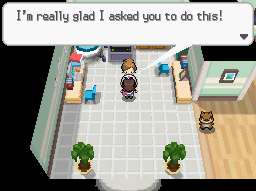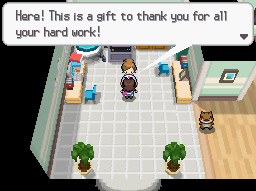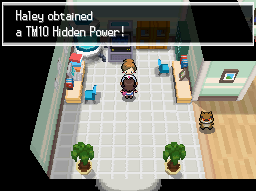 Choro Notes: This is the last of the TMs Prof. Juniper gives you.

- - -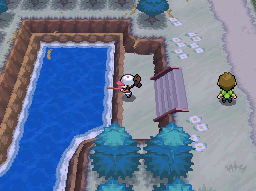 Oh. . . I guess maybe I should try out this rod. Ugh, I hate fish.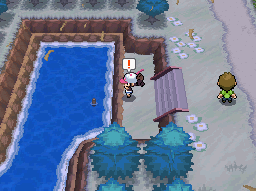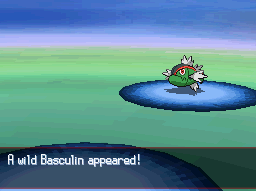 GREAT. WHO CARES?

- - -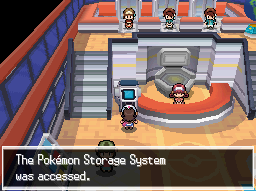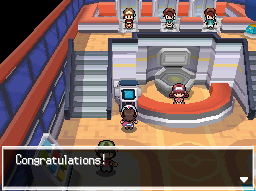 Oh. What did I do?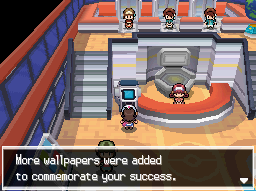 Oh. Really? That's it?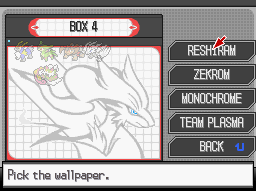 Man it's not even a wallpaper of me. What a rip.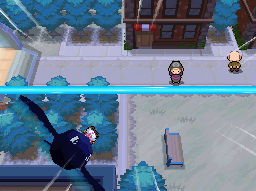 - - -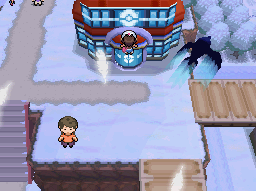 Choro Notes: Icirrus City changes fairly heavily in the winter. Snowdrifts pile up allowing access to other areas.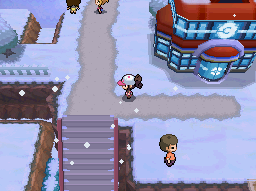 Haha! It's snowing!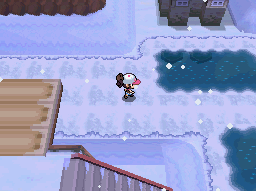 Ice!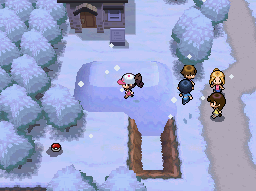 Oh?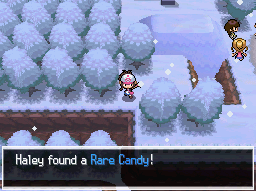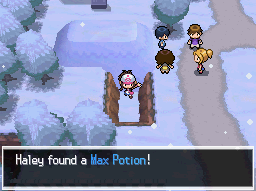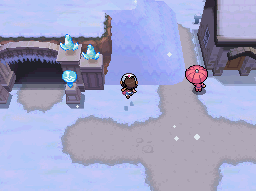 On top of the gym!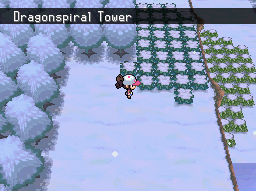 Choro Notes: There are monsters that appear in winter that do not appear here the rest of the year.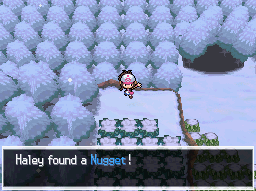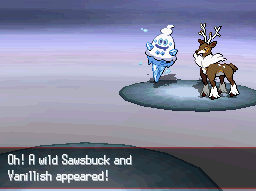 AH! Nnnn . . . Choices.



Choices . . .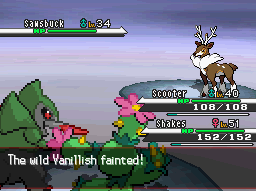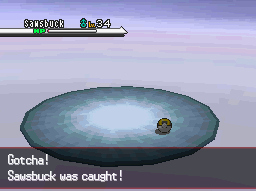 You can be friends with mom's!

Sawsbuck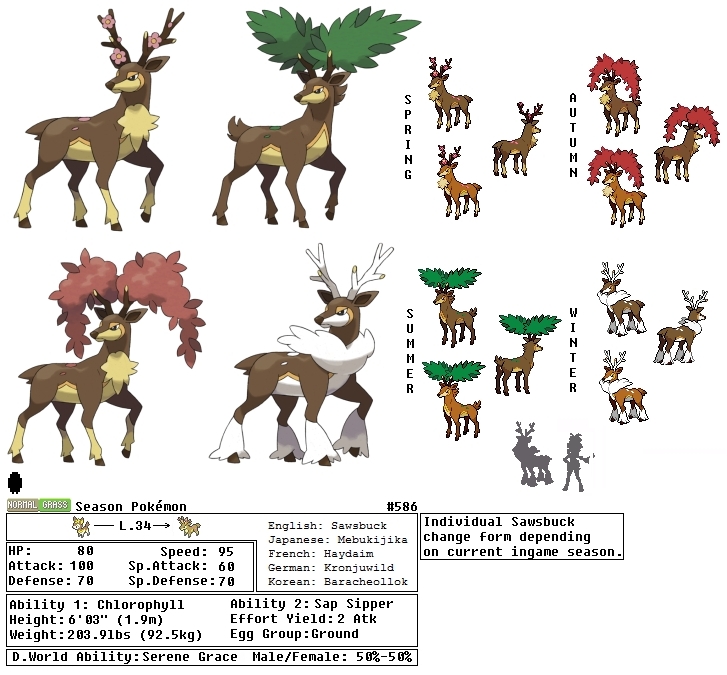 They migrate according to seasons, so some people call Sawsbuck the harbingers of spring. The plants growing on its horns change according to the season. The leaders of the herd possess magnificent horns. People can tell the season by looking at Sawsbuck's horns.
Choro Notes: I really like Sawsbuck's design! The buds on its spring antlers make it look a little . . . diseased though.
Zorak Notes: It's a tree elk. His name is a triple pun: Sawsbuck is a device for holding wood so it be sawn, a buck is a male deer, and SAWS is an acronym for the names of the seasons.
HulkaMatt Notes: IT'S A DEER WHO CHANGES ACCORDING TO THE SEASON, that's all I got. We can also say winter is the coolest looking one, which is fitting, BECAUSE WINTER IS THE BEST SEASON!!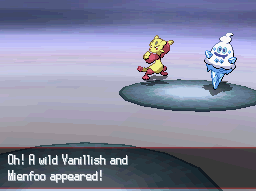 Well this one is much easier!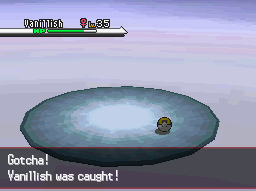 Vanillish

Snowy mountains are this Pokémon's habitat. During an ancient ice age, they moved to southern areas. It conceals itself from enemy eyes by creating many small ice particles and hiding among them.
Choro Notes: It's either a bigger Vanillite or a smaller Vanilluxe. Take your pick.
Zorak Notes: Do you folks prefer cake cones or wafflecones? I am a wafflecone man myself.
HulkaMatt Notes: BIGGER ICE CREAM BIGGER ICE CREAM BIGGER ICE CREAM BIGGER ICE CREAM BIGGER ICE CREAM BIGGER ICE CREAM BIGGER ICE CREAM BIGGER ICE CREAM BIGGER ICE CREAM BIGGER ICE CREAM BIGGER ICE CREAM BIGGER ICE CREAM BIGGER ICE CREAM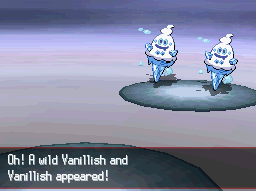 Too much! Too much ice cream!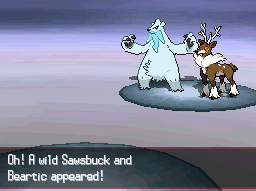 Oh. Nature's best friends.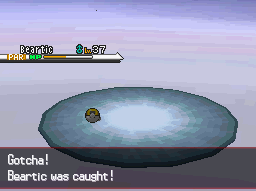 Beartic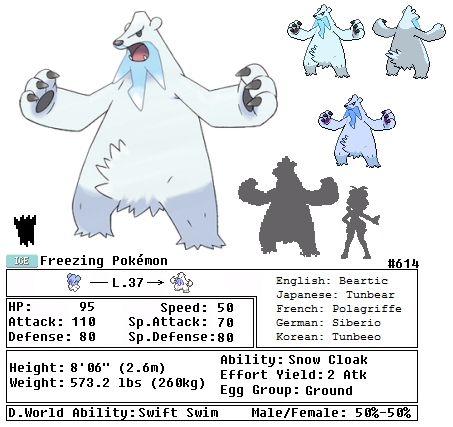 Beartic can make its breath freeze at will. It freezes its breath to create fangs and claws of ice to fight with. Cold northern areas are its habitat. Very able in the water, it swims around in northern seas and catches prey. They also create pathways across the ocean waters by freezing their breath.
Choro Notes: IT'S HUGE.
Zorak Notes: God Nintendo way to go and give him a completely redundant name!! HIS NAME IS LITERALLY BEARBEAR
HulkaMatt Notes: Polar bears are cute :D until they eat all the Spheals and Seels D: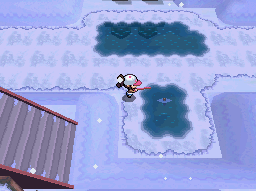 Maybe there are less stupid things in the cold water?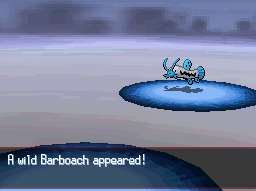 Ah! I've never seen one of these before . . . but it's super slimy and gross and has beady little eyes and eeew.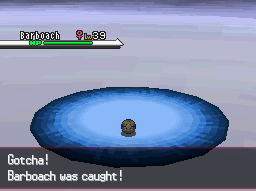 Choro Notes: Congrats! This is one of the things the Super Rod does! You can catch monsters from outside Unova! It's also the only rod in the game and is a post-game item. Congrats. You can also capture wild Whiscash here by fishing into the rippling water.
Barboach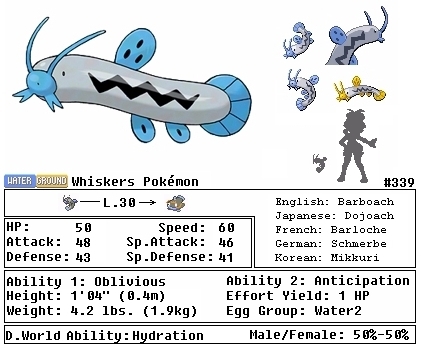 Barboach's body is covered with a slimy film. If a foe grabs it, this Pokémon just slips out of the enemy's grip. This Pokémon grows weak if the slimy coating dries up. Barboach's sensitive whiskers serve as a superb radar system. This Pokémon hides in mud, leaving only its two whiskers exposed while it waits for prey to come along. In one region, it is said to have been born from hardened mud.
Choro Notes: That thing on the front of Barboach still isn't an eye.
Zorak Notes: Barboach is a neat little guy but let's be honest, people really only care about what he evolves into.
HulkaMatt Notes: I love Barboach. I love what it evolves into even more, but Barboach is a cool cat(fish) (almost catfish)


HulkaMatt named this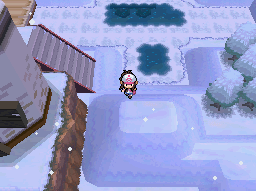 Well that was fun. Man, it would be awesome to get a sled up here.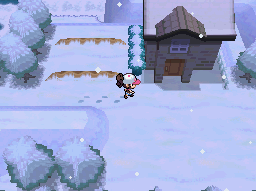 This is new?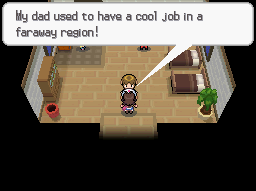 Cool!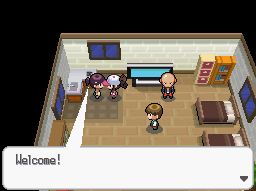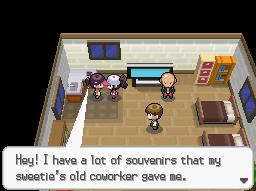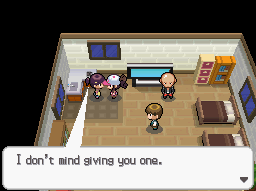 Wow! You people are really friendly!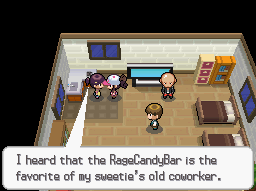 This . . . isn't candy.



Ah! I know that name!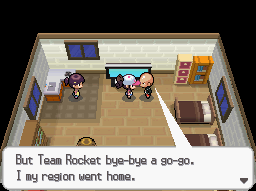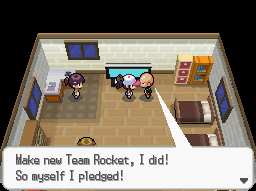 NO. NO MORE TEAMS.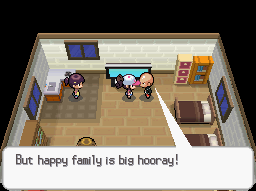 Oh. Well. That's nice!

Choro Notes: We've seen this guy before! He's the Team Rocket member who shows up in Cerulean City in the Gen2 games!

- - -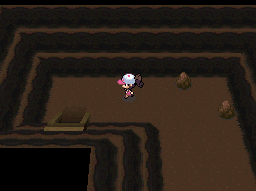 I think the last thing I should do today is check out the mountain. I remember someone said it's aaaaaawesome in winter.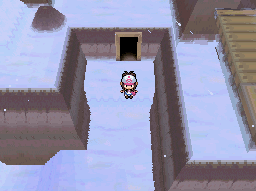 Choro Notes: In winter, Twist Mountain's central quarry fills with snow, allowing you to just basically bypass certain routes as well as letting you get to certain ones!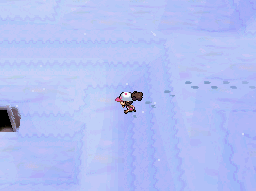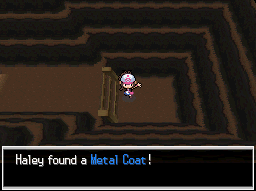 Choro Notes: The Metal Coat is the hold-item for Steel-type moves. However, if held by Scyther or Onix and traded, they'll evolve when traded.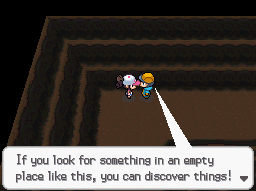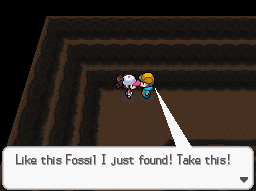 Ah!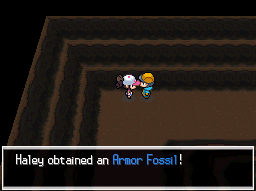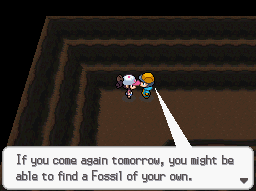 Choro Notes: This guy will give you a random fossil a day! Any fossil of Helix, Dome, Armor, Skull, Root, Claw or the Old Amber. So, really any fossil but the ones that give you Archen or Tirtouga.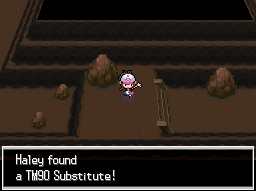 Choro Notes: Substitute is a cool move. The user sacrifices HP to put out a decoy. While the decoy is out the user is basically just off to the side. The decoy cannot be given status ailments but will break once the HP your monster used to make it is used up.

- - -
I think I'll say hi to Mr. Brycen while I'm in town. Since there are no Ninjas or anything right now.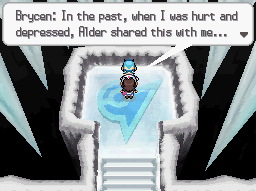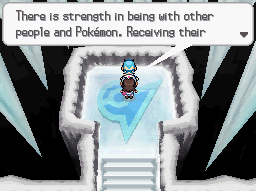 support makes you stronger."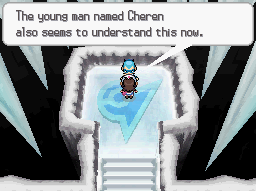 Huh. It only took a regional crisis and me whoopin' him. But I'm glad! Glad for Cheren!


<< Previous Chapter
>> Next Chapter
^^ Index