<< Previous Chapter
>> Next Chapter
^^ Index
Chapter 55: It's Like All You Guys Can Do Is Fight Animals With Each Other or Something. Kind of Infantile Re-*Plays Video Games*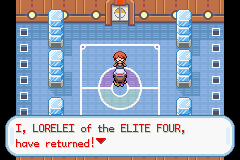 Heya Lorelei, just came to invite ya to my Warehousewarming party. We're all gonna hang out once Mama Cass and Ch'Ding are done painting the place.

---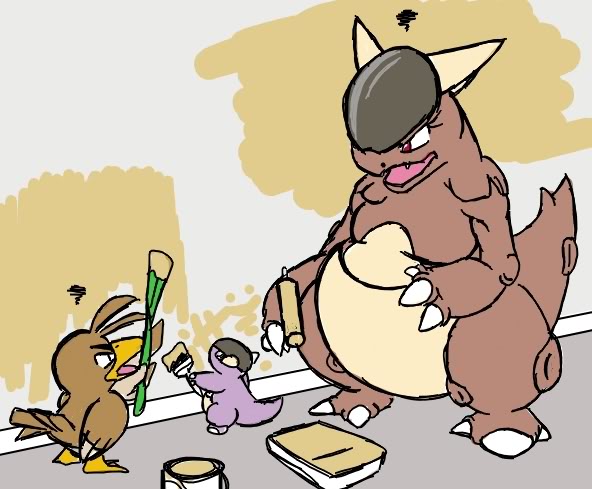 ---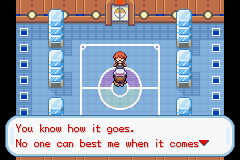 Oh c'mon, do we have ta fight? I just wanted to say hi.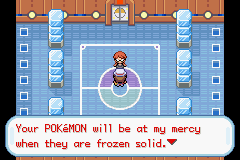 You're just reading that off a card. :/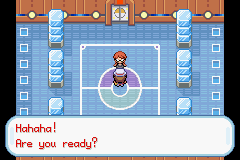 T'ch, alright. This is gonna go just like last time though.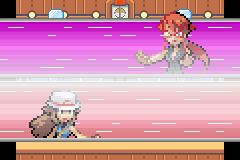 It's the tardseal!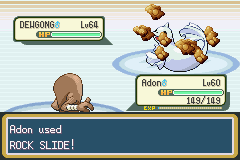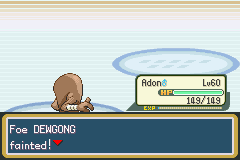 C'mon Lorelei, more of a challenge. DO IT.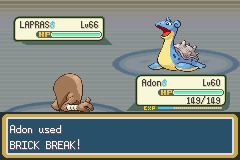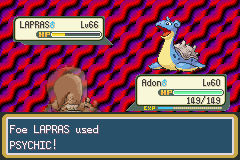 What the heck? D: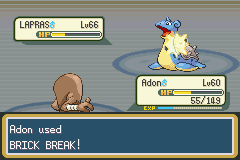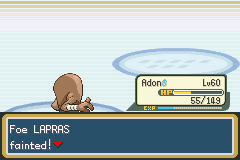 THIS IS FOR USING A VARIED MOVEPOOL.


that thing again.. it makes me shudder.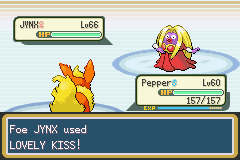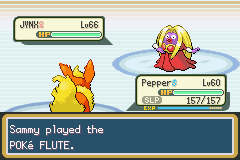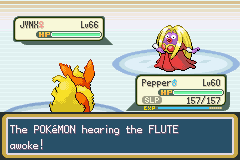 Yea, you like that? Ballad of the Windfish, yo.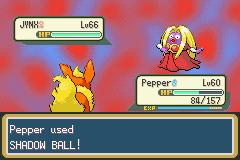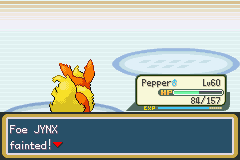 Pepper can make the background all EarthBound-y, too.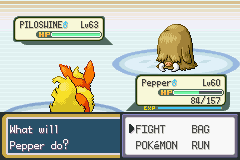 ...a big furry.. pig? Musk Oxen? Mammoth?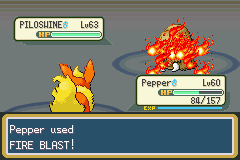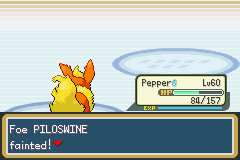 Either way, I bet that fur is flammable as all hell.



Wh- OH C'MON THAT WAS A CHEAP SHOT.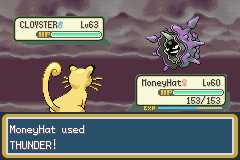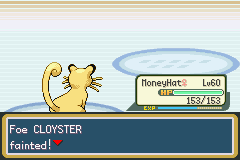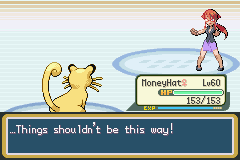 Oh quit your whining.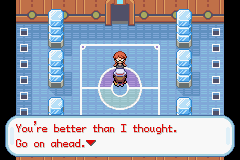 So seeya later then? I'm in that huge building out on Five Island.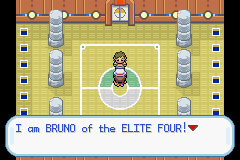 Hey Bruno, how you been?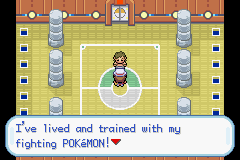 Hey, me too! Hey Lorelei's door locked so I'mma just kinda cut through, ok?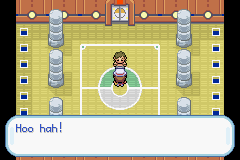 Oh goddammit.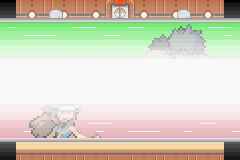 HOOOly mother that's a giant goddamn snake.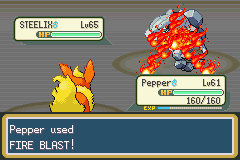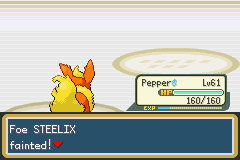 Thinkin' about all that armor. Pepper just baked that thing like a potato.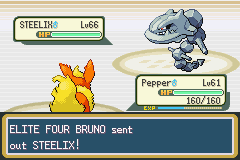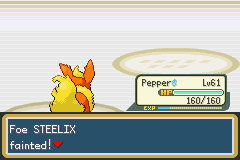 Rabbit Fox thing torches your metal snake? Obvious course of action? Send out a metal snake that's one level higher.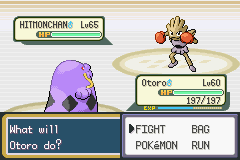 I remember you, ya fucker.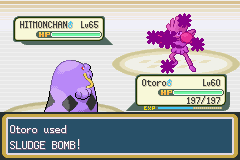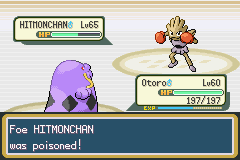 Sometimes sludge gets in their mouths. v

v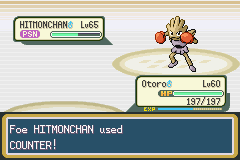 No wonder Otoro was faster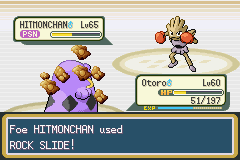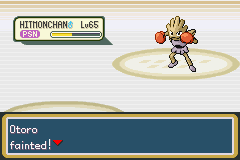 Nuuuu, Otoro!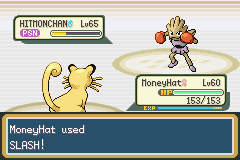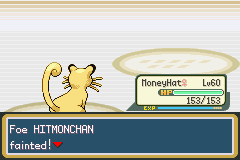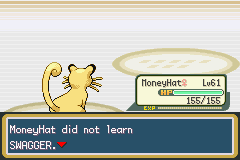 DAMN, MAN. WHY ARE YOU STILL TRYING TO LEARN MOVES AND SHIT?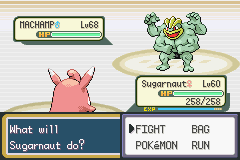 Go on Sugarnaut... you fight it... I'll cover you. :T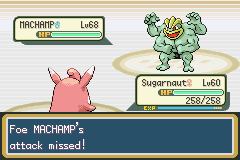 Cross Chop, lol.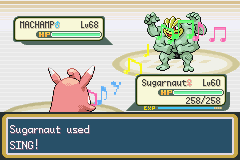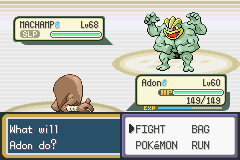 And then along came Adon.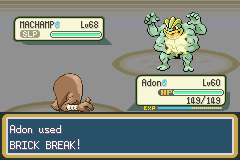 Boot to da' head.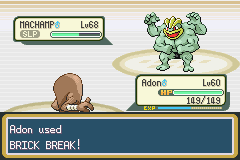 Boot to da' head.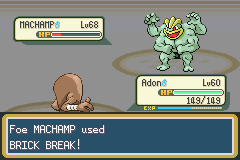 FIST FIST FIST FIST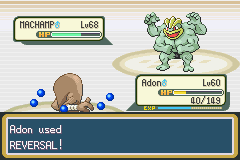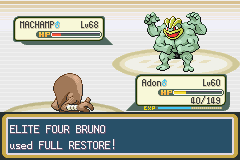 WHAT.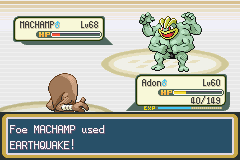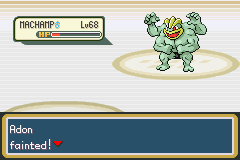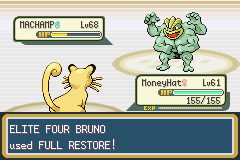 CUT IT OOOOOOOOOOOOOOOOOOOOUT!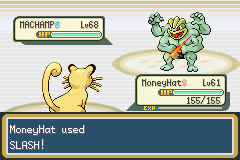 Hmm..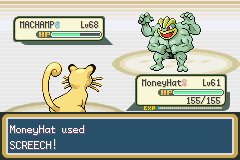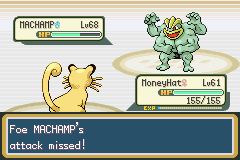 Cross Chop again, holy shit I'm glad that missed.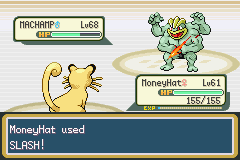 Cause now I can do this!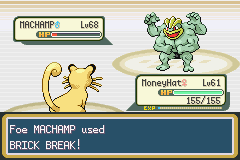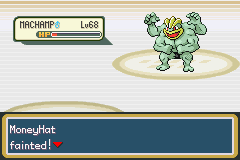 ...fuck.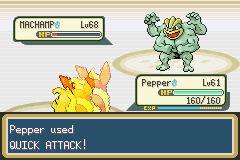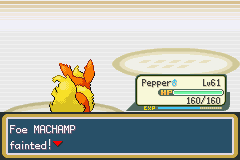 Stupid Machamp.


Oh c'mon. You have another still?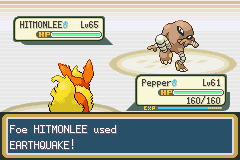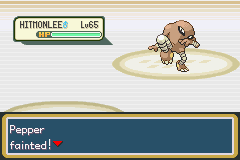 ...well that was pretty fucking unexpected. I'll be honest.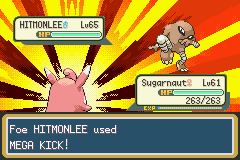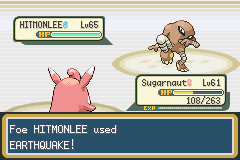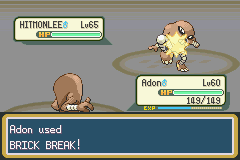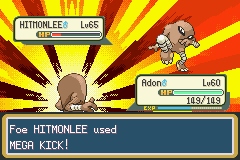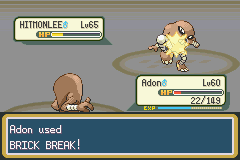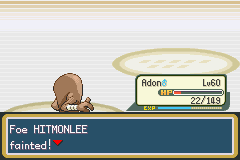 YOU'RE THE GOD OF MUAY THAI, ADON.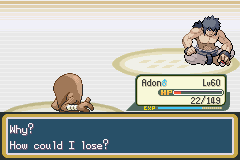 Well using that snake combo was pretty stupid, to be honest.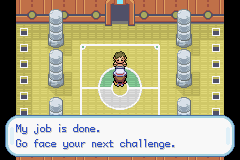 Ok I love you buh bye!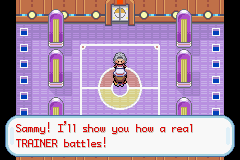 BRING IT, TWINROVA.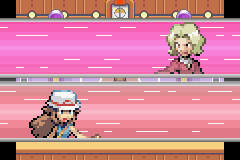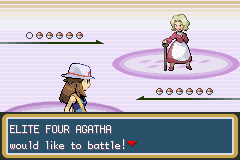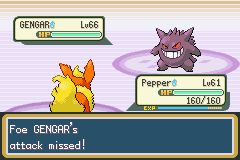 Hypnosis, lol.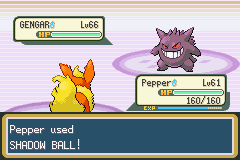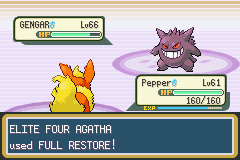 See, now I'mma just do this.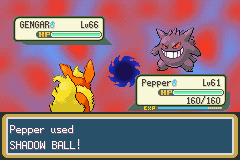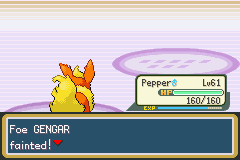 Worth it?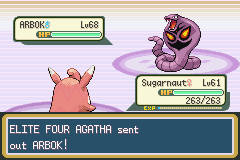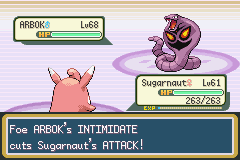 OH, YOU'RE FINE. Stop being so dramatic, damn.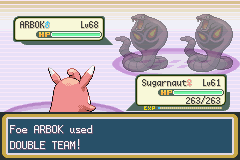 Peh, if I hit ya you're fucked.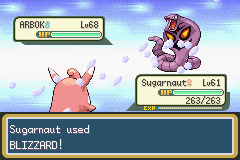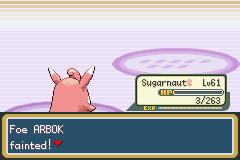 Told ya.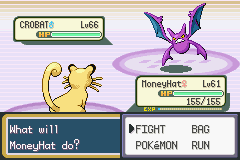 ...I THINK IT'S TWO GOLBATS TAPED TOGETHER TO MAKE ONE REALLY BIG GOLBAT.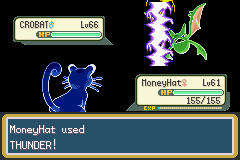 Double Wings must make it double weak to double electric.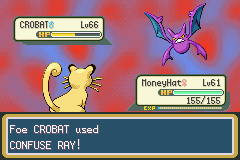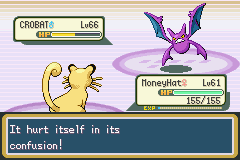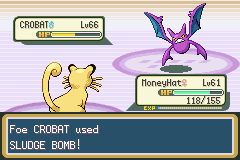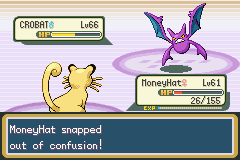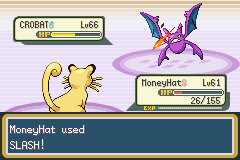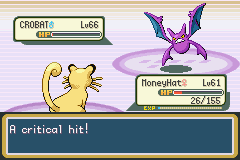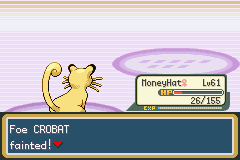 This right here? This is a good fucking feeling.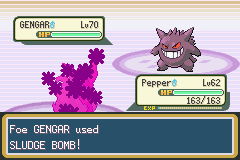 Aaaand it's her other Gengar.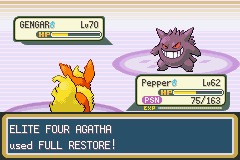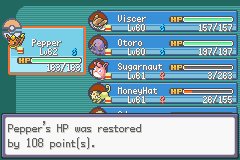 This is like that point in action movies where both characters stop and reload.


Except it's a phantom and a rabbit fox. :T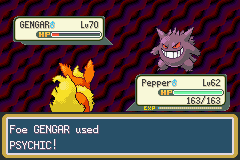 Ain't survivin' that. Nope.

Oh Misdreavus. One day I might finally catch you.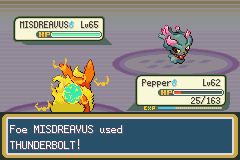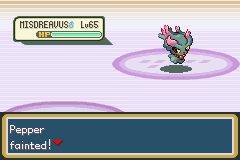 Holy SHIT.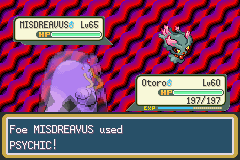 OH C'MON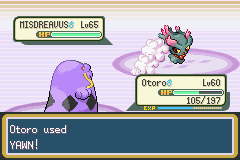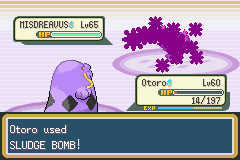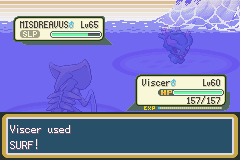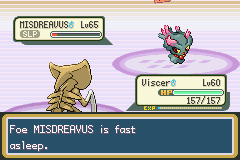 Haha, guess what you aren't surviving! :D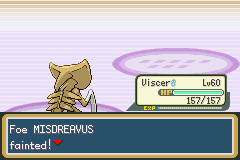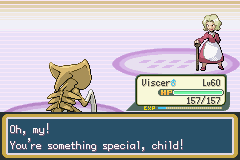 Damn right.



I guess you can come hang out too, but we're gonna be playin' the vidya games and listenin' to the rock and/or roll music all us kids are listening to these days. I know that stuff's like kryptonite to you old people so I just thought I'd give you a warning.


<< Previous Chapter
>> Next Chapter
^^ Index