<< Previous Chapter
>> Next Chapter
^^ Index
Chapter 25: They're Like If the Hell's Angels Were Full of Morons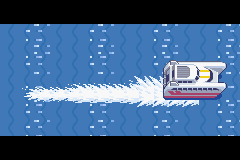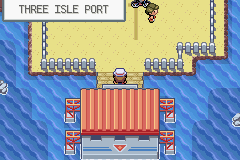 Oh I can already tell this is gonna have high stupidity levels.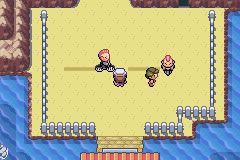 . . .very high.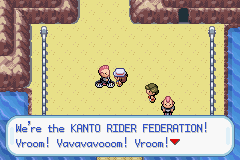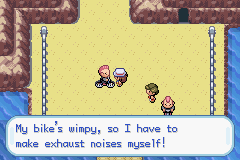 The KRF: Wimpy Bikes, Stupid People.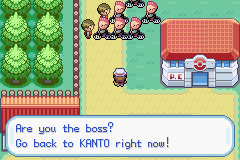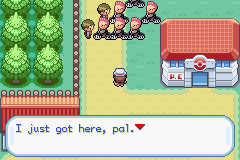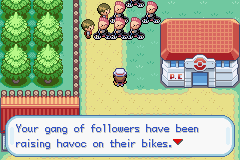 They've been riding around in circles. I don't see the harm.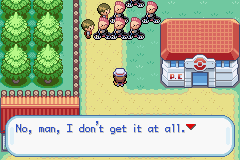 Of course you don't. You got confused by islands named after numbers.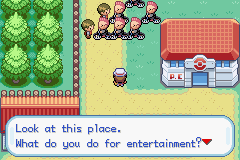 If they're like Kanto, they have pitfights. Sorry if those aren't entertaining enough for you.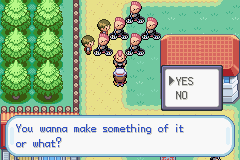 Oh, hell. I've been acknowledged?! This never happens! D: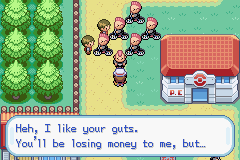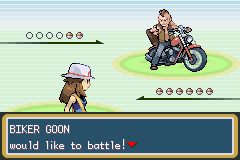 Choro Notes: OH MAN, GUYS I THINK THE TRANSLATOR MIGHT BE A GOON!!!!!!!!!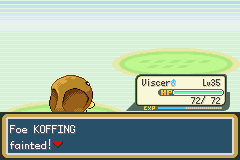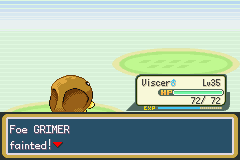 Easy peasy.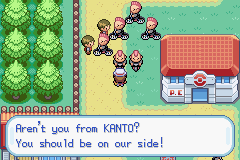 BITCH I'M FROM DA STREETS.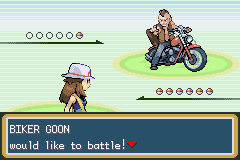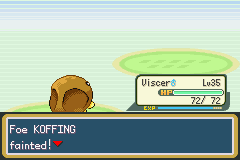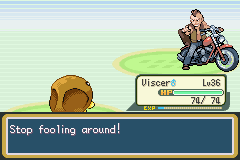 Ok, I'm from the suburbs.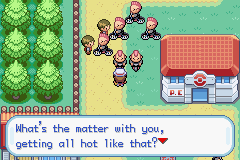 Ah, got a thing for suburban girls, do ya?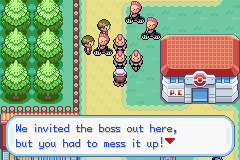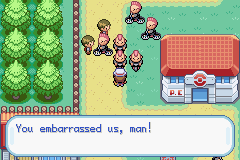 You invited him out to an island—which has no roads, mind you—to do what, exactly?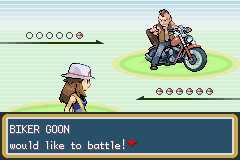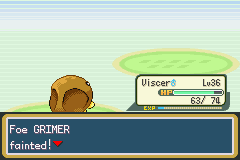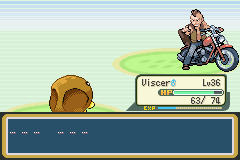 Yeah, see I can't figure it out either.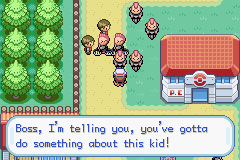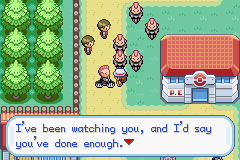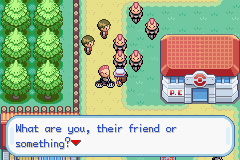 I'm not yours . . . so . . . possibly?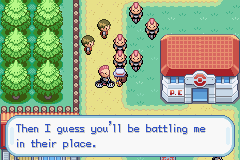 I have a jigglypuff! :D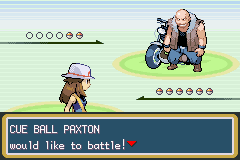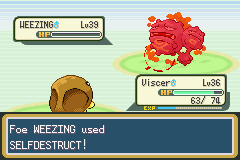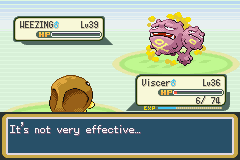 OH COME ON, I'M NOT EVEN IN THAT MANSION ANYMORE.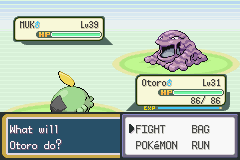 Poison bag vs. Poison. . . everything.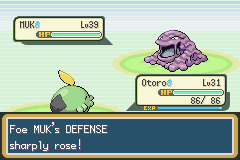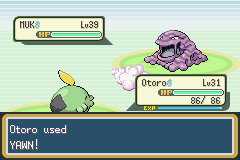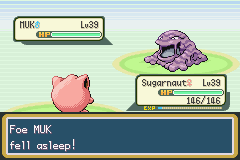 Choro Notes: This is going to suck. That Acid Armor made it a hell of a tank.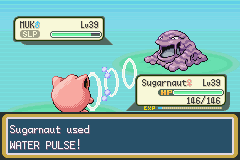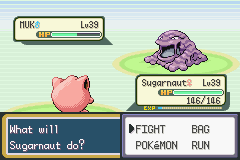 Choro Notes: This is after five Water Pulses.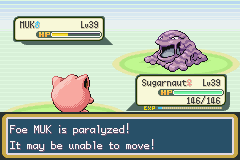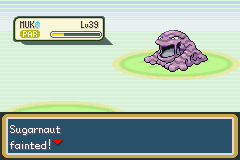 :T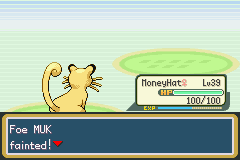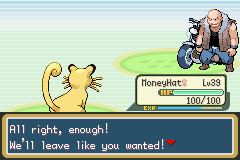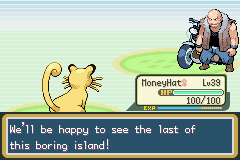 I saw a crab out on the beach. This island is awesome.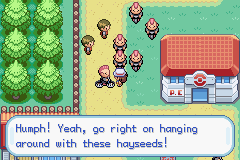 . . . . . ."hayseeds"? Where the hell are you from? The 50s?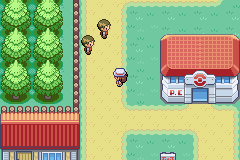 And then they teleported.


They always are. :/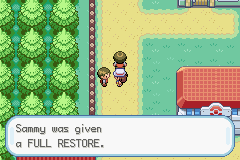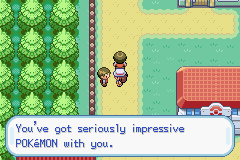 . . .
Oh right! CITIZEN! I'm lookin' for that Lostelle kid.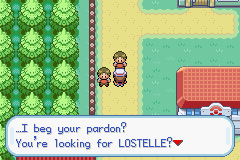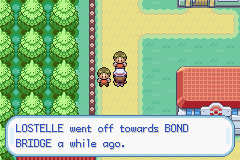 Ah yes, the local teen hangout. Of course.


Is there?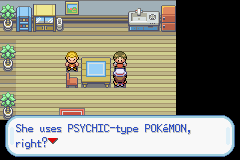 Look, not everyone follows professional sports as well as you do. Besides, I bet she's a stuck up jerk or something and that I hate her.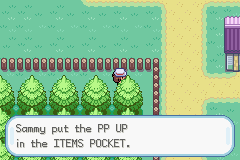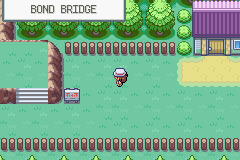 FOR THE CHILDREN!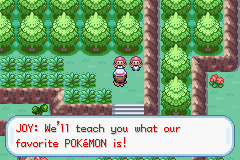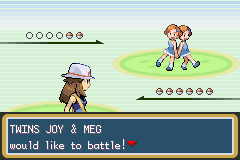 Oh god, evil children!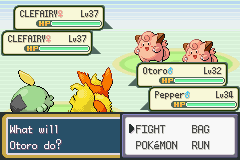 They keep getting creepier!
Choro Notes: So while I was taking one down, the other got pretty buff. . .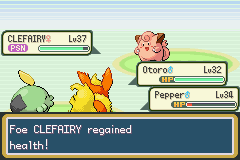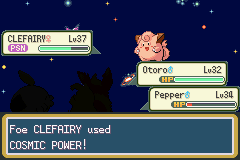 And then it did this: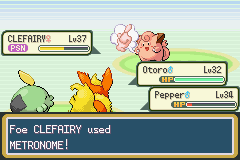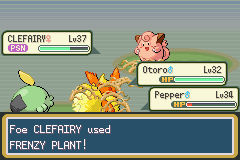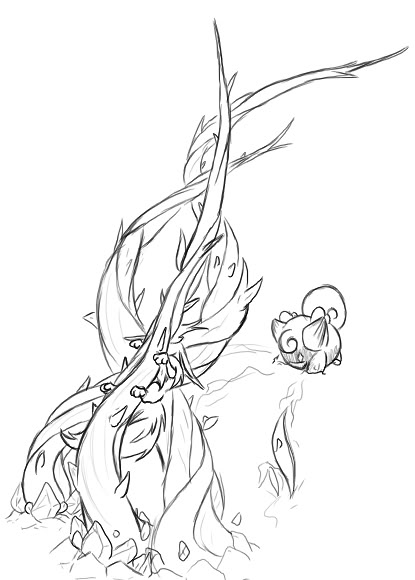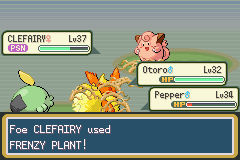 Holy CRAP.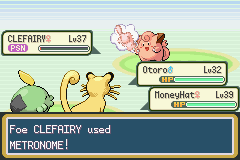 OH GOD TAKE IT DOWN. TAKE IT DOWN NOW.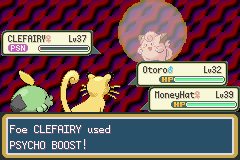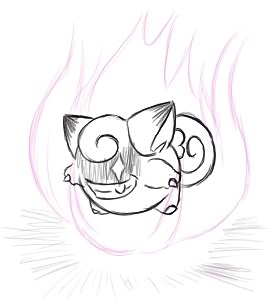 FUUUUUUUUUUUUUUUUUUUUUU-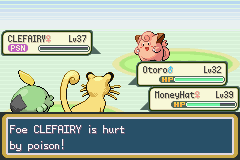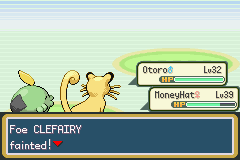 . . . well that was anticlimactic. :/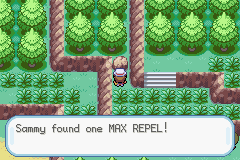 Let's get this over with: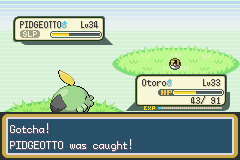 #017. Pidgeotto
J:Pigeon G:Tauboga F:Roucoups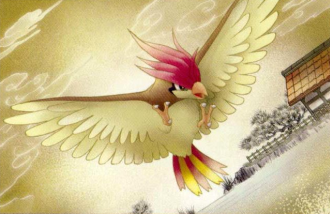 Bird Pokémon
Height: 3'07" Weight: 66.1 lbs
Habitat: Forests Types:



Stage1: Evolves from Pidgey
Pidgeotto claims a large area as its own territory. This Pokémon flies around, patrolling its living space. It slowly flies in a circular pattern, all the while keeping a sharp lookout for prey. It has outstanding vision. However high it flies, it is able to distinguish the movements of its prey. If its territory is violated, it shows no mercy in thoroughly punishing the foe with its sharp claws. The claws on its feet are well developed. It can carry prey such as an Exeggcute to its nest over 60 miles away.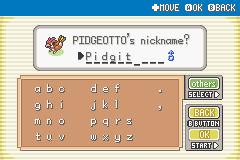 He needs a carpet. . .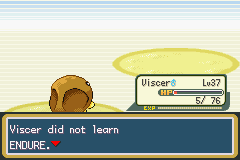 Choro Notes: Endure allows the user to survive what would be a KO with 1 HP. It's not that useful on Kabuto. At least in this gen.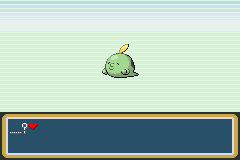 He's still not evolving.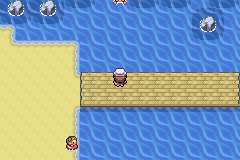 YOU OUT THERE! YEAH, YOU! THE SUSPICIOUS ONE!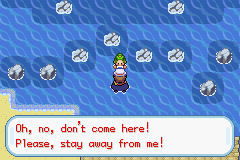 A-HA!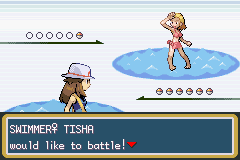 What've you done with the girl?!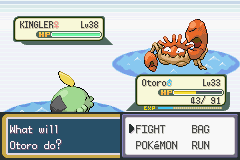 Pff, a Kingler. Who uses Kingler? Especially a girl Kingler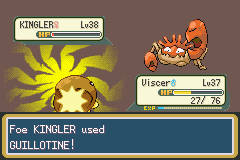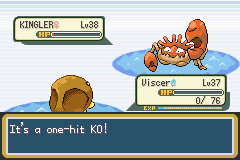 D:

D:


Choro Notes: (Is. . . is this what I've been doing to people? D:)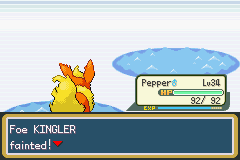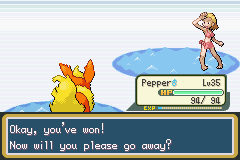 Not until you hand over the girl.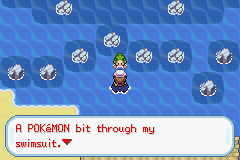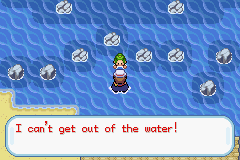 . . .oh.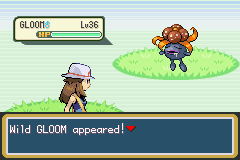 Oh dang . . . what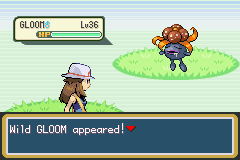 Oh hell it's like a skunk with a glandular problem had sex with a necrotic muskrat and their offspring died after shitting itself in the noonday sun.

#044. Gloom
J:Kusaihana G:Duflor F:Ortide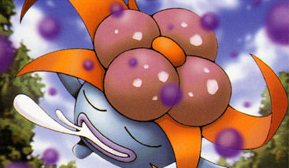 Weed Pokémon
Height: 2'07" Weight: 19 lbs
Habitat: Forests Types:


Stage1: Evolves from Oddish
Gloom releases a foul fragrance from the pistil of its flower. When faced with danger, the stench worsens. If this Pokémon is feeling calm and secure, it does not release its usual stinky aroma. From its mouth drips honey that smells absolutely horrible. Apparently, it loves the horrid stench. It sniffs the noxious fumes and then drools even more of its honey. One whiff of the honey can result in memory loss. Some fans are said to enjoy this overwhelming stink, however.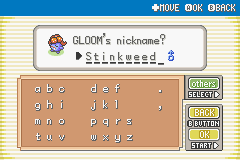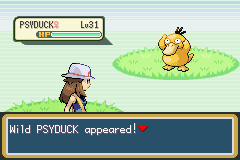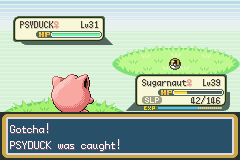 This creature amuses me. It's as though it has an endless headache, making its entire life like one big hangover. Also, it's a platypus. This poor creature's existence is truly proof of God's sense of humor.

#054. Psyduck J:Koduck G:Enton F:Psykokwak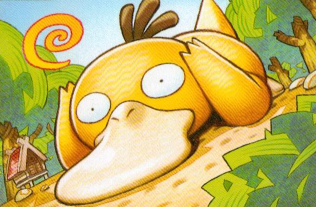 Duck Pokémon
Height: 2'07" Weight: 43 lbs
Habitat: Freshwater Types:


Psyduck is constantly wracked by a headache. When its headache intensifies, it starts using strange powers. However, it has no recollection of its powers, so it always looks befuddled and bewildered. When Psyduck uses its psychokinetic powers, it generates brain waves that are supposedly only seen in people in deep sleep. This discovery spurred controversy among scholars. It apparently can't form a memory of such an event because it goes into an altered state that is much like deep sleep.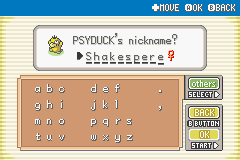 RedsRevenge named this sort of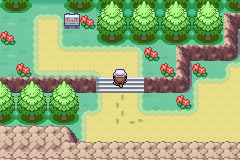 Oh of course she'd be in the woods.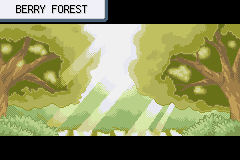 HEY GUESS WHAT'S IN THE BERRY FOREST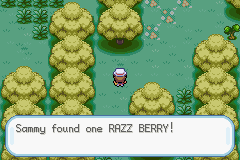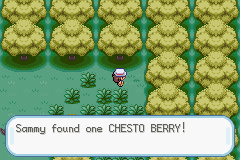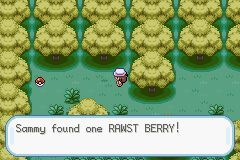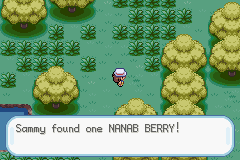 Also!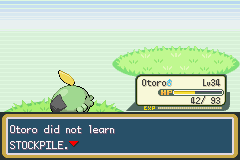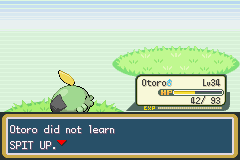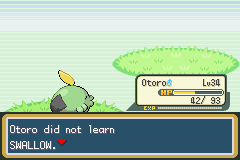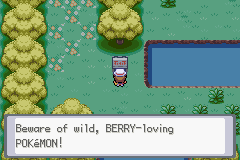 . . . k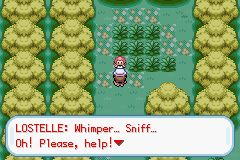 D'aww, is okaaaay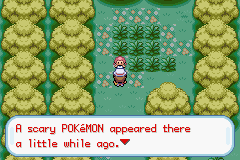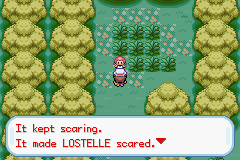 Ok, stop talking in the third person now, honey. :I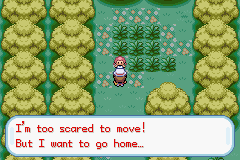 A scary Pokémon . . . Caterpie? Ekans?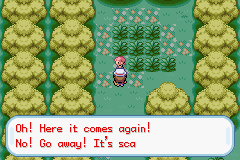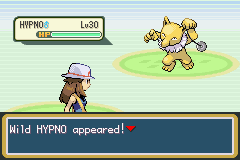 OH HOLY FUCK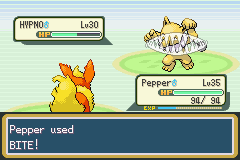 AIM FOR THE BERRIES. :argh: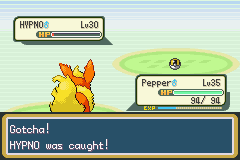 You disgusting little monkey. :mad:

#097. Hypno J:Sleeper G:Hypno F:Hypnomade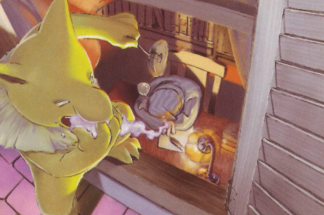 Hypnosis Pokémon
Height: 5'03" Weight: 167 lbs
Habitat: Grasslands Types:

Stage1: Evolves from Drowzee
Hypno holds a pendulum in its hand. The arcing movement and glitter of the pendulum lull the foe into a deep state of hypnosis. The longer it swings its pendulum, the longer the effects of its hypnosis last. While this Pokémon searches for prey, it polishes the pendulum. When it is very hungry, it puts humans it meets to sleep, then it feasts on their dreams. Around dusk, they will sometimes appear around less-traveled roads and schools. There are reported incidents in which Hypno have taken away children they hypnotized.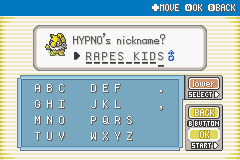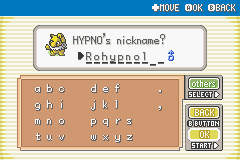 :mad::gonk::mad: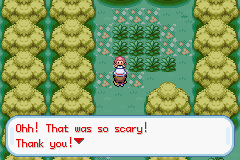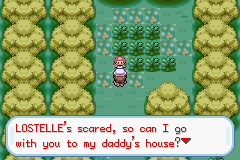 Let's get the hell out of here, there are more of those things around. . . I can hear them breathing.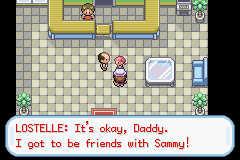 :)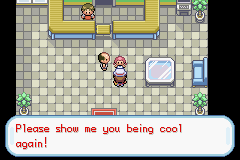 Ha ha ha!

Oh yeah, your pervert friend told me to give this to you.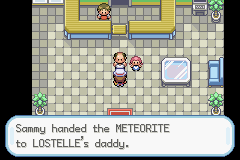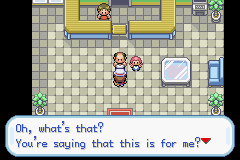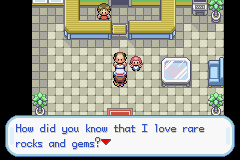 Eevee fet—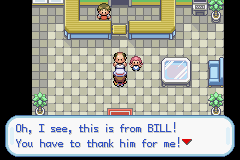 . . . yea. Speaking of which, hey Lostelle, if Bill ever asks you to look in his machine, punch him where Pepper bit that Hypno, ok?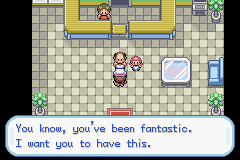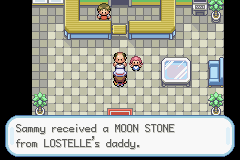 Oh hey, thanks, I'll add this to my pile.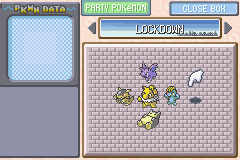 Keep an eye on the sick fuck with extreme prejudice, guys.





















. . . "hayseeds"?


<< Previous Chapter
>> Next Chapter
^^ Index