<< Previous Chapter
>> Next Chapter
^^ Index
Chapter 15: Jurassic Bark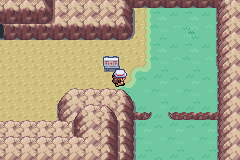 Oh geez, my eyes! Why the hell is it so bright out here?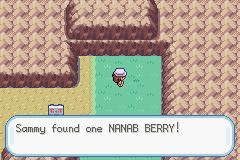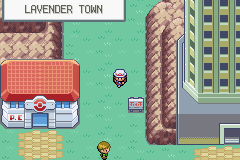 Music:
Pokémon Red & Blue - Lavender Town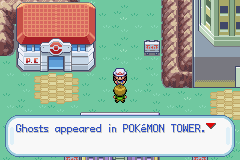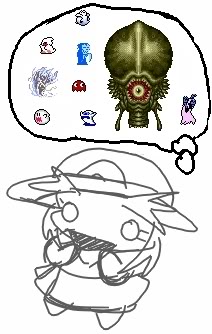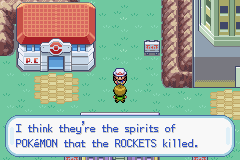 . . .


Well now I feel bad.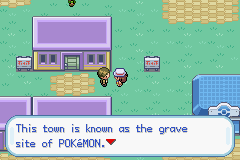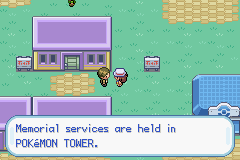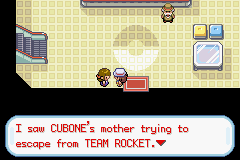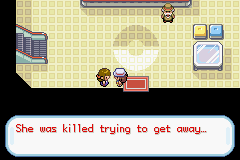 D:>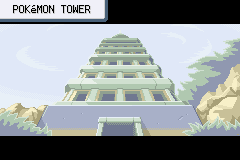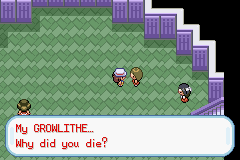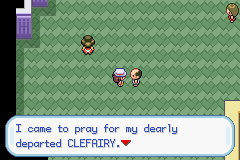 Choro Notes: Hey, in case you aren't depressed enough yet: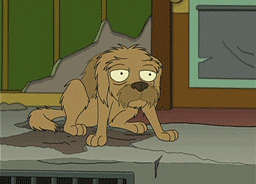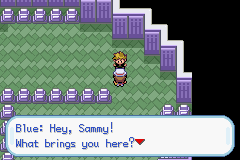 I'm seriously contemplating just throwing myself off the balcony here. Dang this is depressing.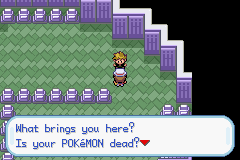 No, he- OTORO, SPIT THAT OUT. YOU DON'T KNOW WHO THAT WAS.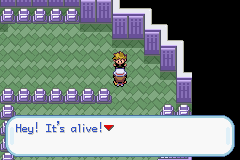 Well yea, I've seen him swallow a tire and just keep moving.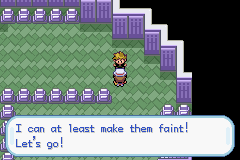 Wow, you really have no respect for the dead, do you?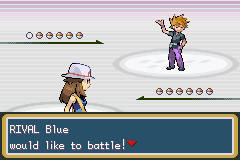 . . .you insensitive fuckhead.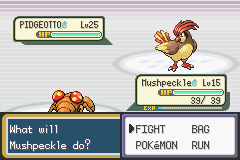 . . . this is not a favorable matchup, I think. Birds eat mushrooms, right?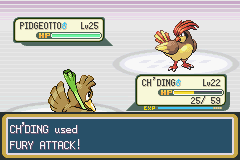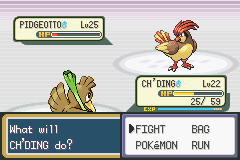 Choro Notes: In an amazing display, Four out of Ch'ding's five attacks were Critical Hits. I've honestly never seen anything do that before.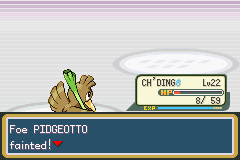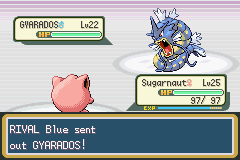 It's ok Sugarnaut, don't worry about the fact that it's almost 10 times your size or that it's got a lot of sharp, bonecrushing teeth, or that it can probably unleash a fury that could destroy something very large.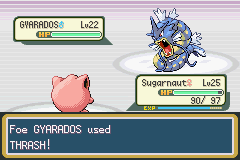 . . . or that it's really pissed off at you.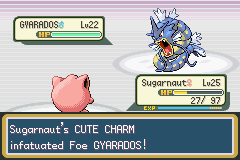 . . . . . . or that it apparently has fallen in love with you.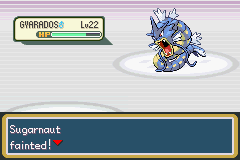 Yea, yea I really don't blame you on that one.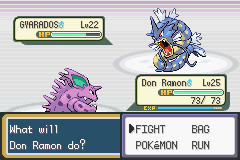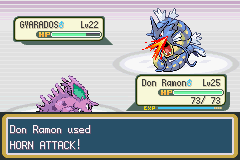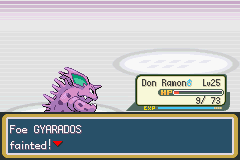 Choro Notes: Helping Hand allows the user to stengthen it's partner's attack in double battles. Considering FR/LG have all of maybe four double battles, it is probably the single most useless attack in the game that is not Splash.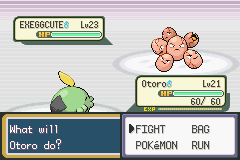 Haha, Blue you big sack of dumb.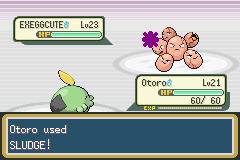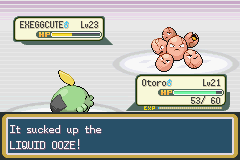 Ooooooooze.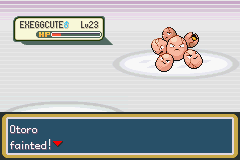 Oh. What? Eggs are psychic? What a rip.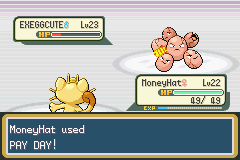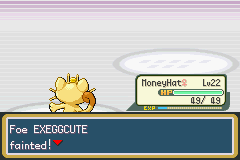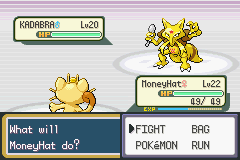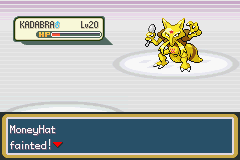 Helluva fight from that cat. You gotta admit.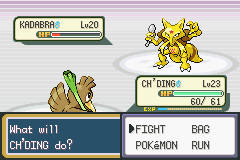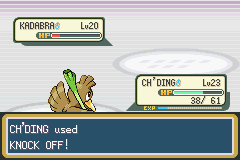 AIM FOR THE SPOON.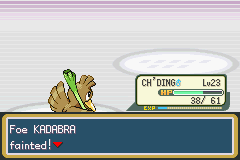 Huh, this again?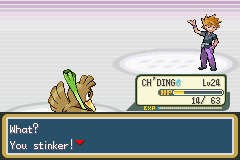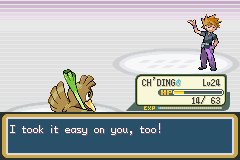 I was clearly bolstered by the spirits of the pokémon who's graves you were disrespecting.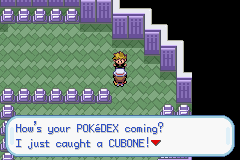 Hey, can we talk about this somewhere else? This seems wrong.


Oh my god you insensitive prick.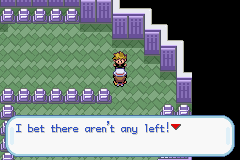 D:\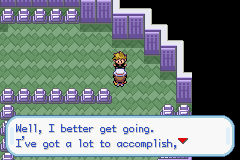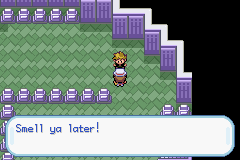 :T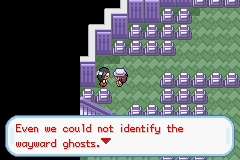 Heh, I've seen tons of ghosts. One sec I'll give it a shot.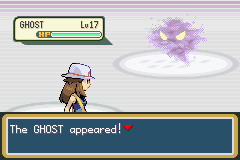 Oh hel-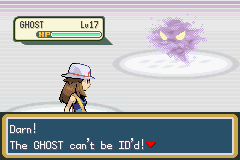 ....
Er, uh, Ch'ding can take care of it

Yea. Ch'Ding.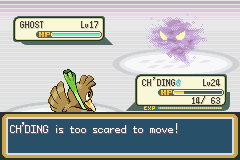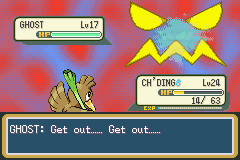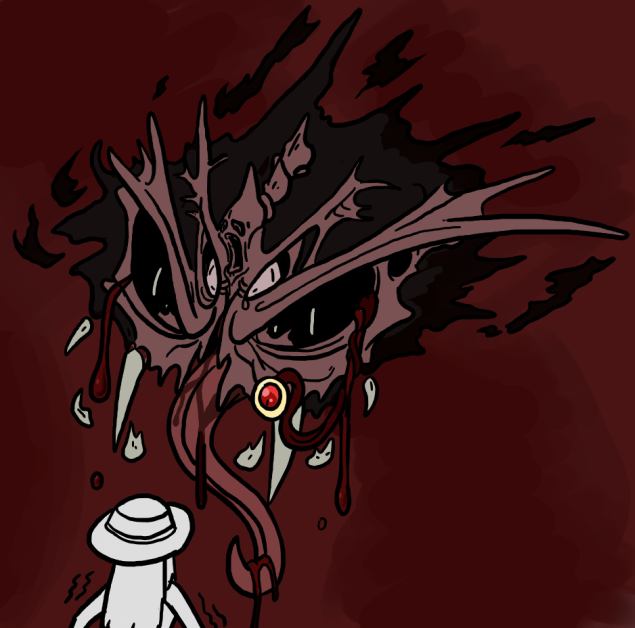 OK JEEZ I'M LEAVING FINE AAAAAAAAAAAAAAAAAAA


<< Previous Chapter
>> Next Chapter
^^ Index