<< Previous Chapter
>> Next Chapter
^^ Index
Chapter 7: Fuck You Bill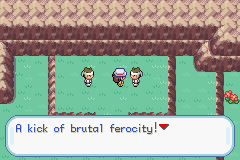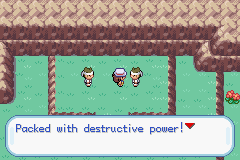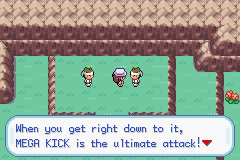 Is that why only Hitmonlee learns it?


Er...

Choro Notes: Move Tutors
Since FR/LG use the RSE TMs (since you can trade items between Gen3 games.) The actual TMs from Gen1 (Mega Kick, Metronome, Swords Dance, etc.) have been recreated as Move Tutors. These guys are one time uses and will teach your Pokémon moves. His buddy standing across from him offers to teach Mega Punch.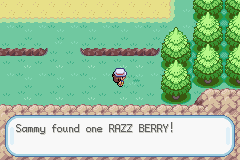 Oh booooooy, a useless berry.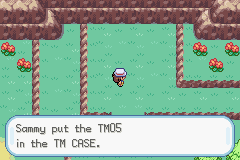 Choro Notes: TM05 is Roar. It frightens away wild pokémon and causes them to switch out in trainer battles. . . . but always goes last.

Oh goddammit, I read Cerulean as Celadon.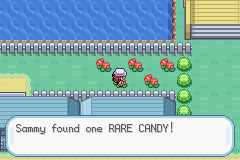 Found more candy just laying on the ground in this backyard.


Maybe if they had Pokémon for protection!!!!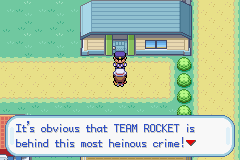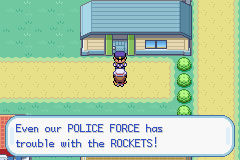 Those guys with the Sandshrews and stuff?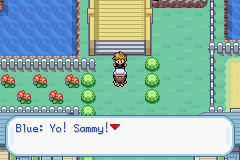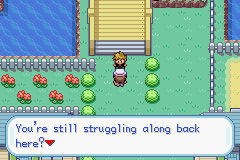 I can't read maps.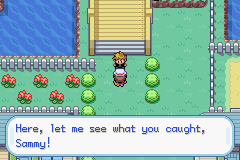 Help Sammy with map.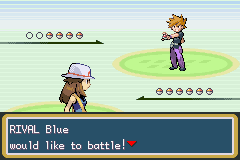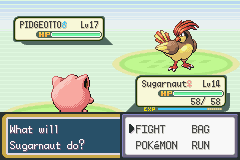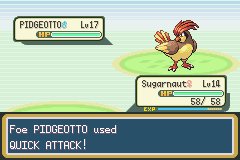 Oh goddammit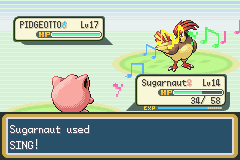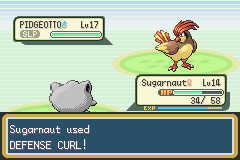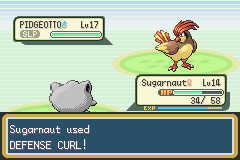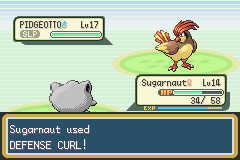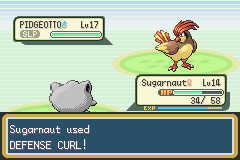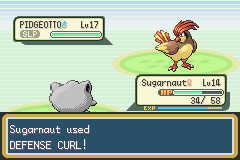 ...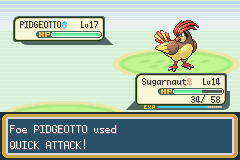 Sugarnaut is so awesome.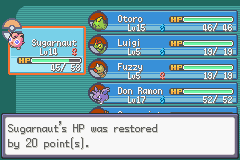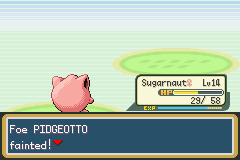 :I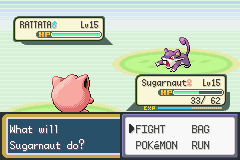 And now for a Rattata.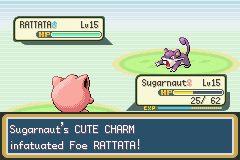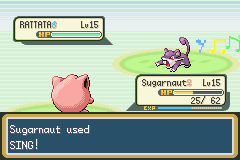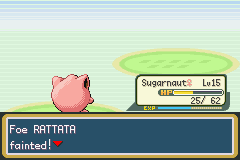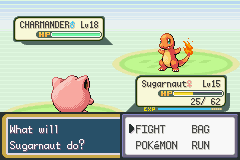 A Charmander, should be easy-pe—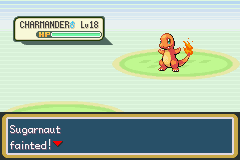 Jigglypuff are pretty flammable it turns out. :(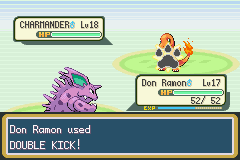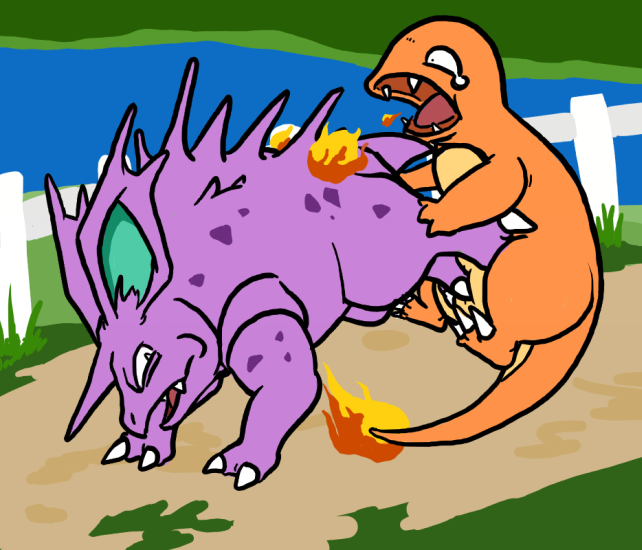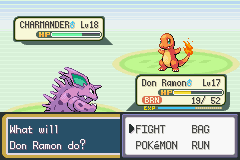 Fucking Ember.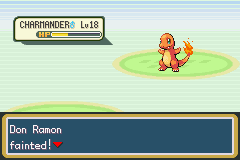 Stop burning my pokémon down.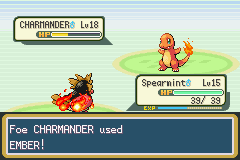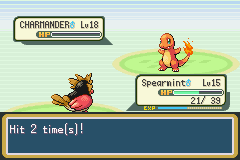 Charmander down thanks to Spearmint's unbridled fury.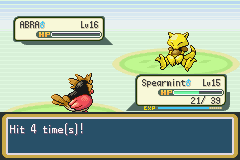 Abra, too. Because really. It's an Abra.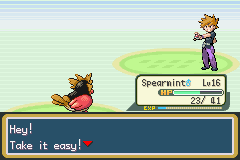 BAD SPEAROW.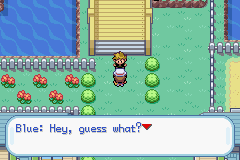 chicken butt ahahahahaha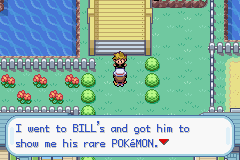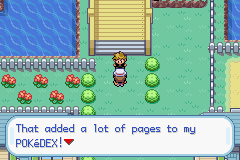 THAT IS NOT HOW POKéDEX WORKS.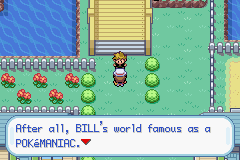 . . . in what way? D: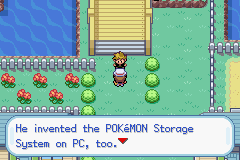 . . . and he has access to things people catch? D: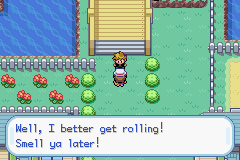 Yes. Smell you later, Blue.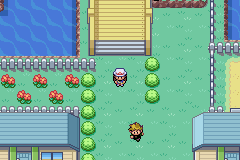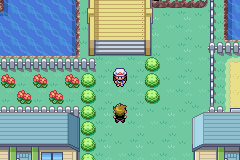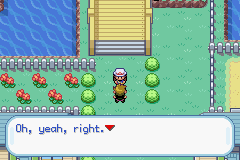 Map Help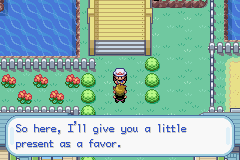 GPS GPS GPS GPS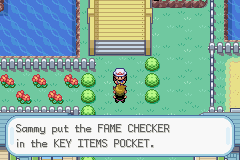 ...:I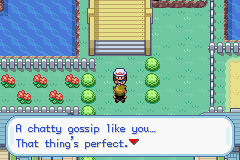 I'm not a gossip. . . I'm like the exact opposite.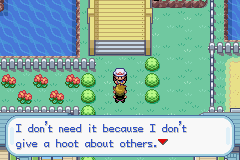 Yea, I'll give ya that.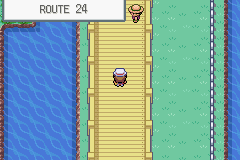 OK, Nugget Bridge I accept your All-Star Mode challenge!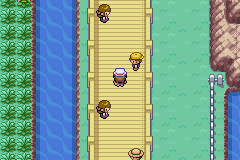 Yup, beating trainers left and right.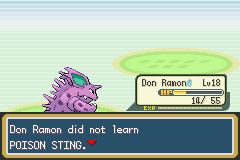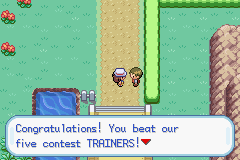 Darn right I did. Bridge fulla Rattatas and Nidorans.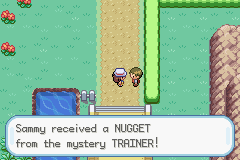 I am totally melting this down into a helm once my metalworking level is high enough.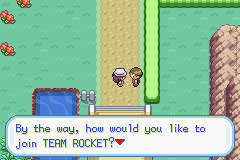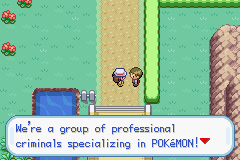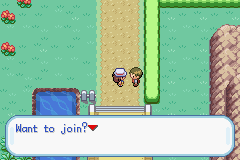 Nah, I'm good. Your hats are pretty stupid.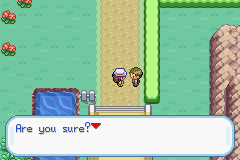 Well yea, look at my hat. It's so much cooler.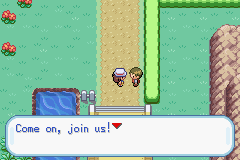 Fuck you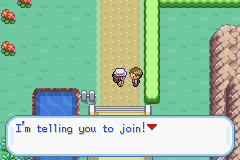 And I'm telling you to go fornicate with yourself.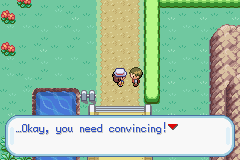 Ok, this should be good-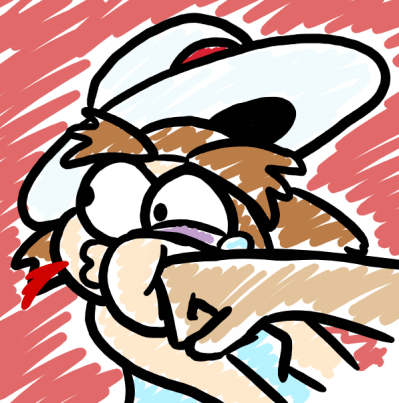 Ok nah that didn't happen.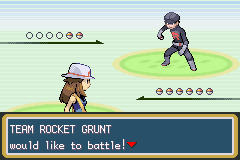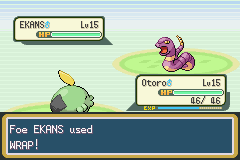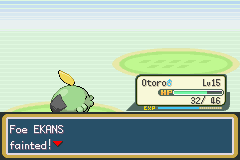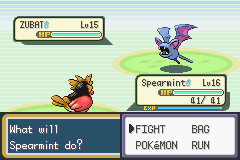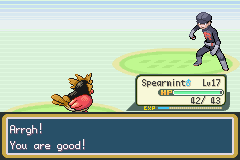 :I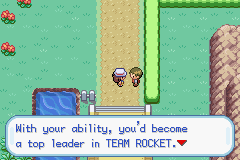 Once again, your hats are stupid.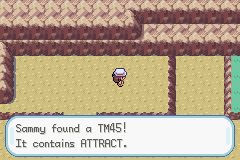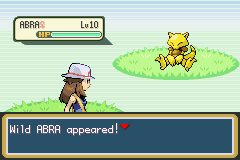 She's so frail and lazy and oh dear I've gone and depressed myself again.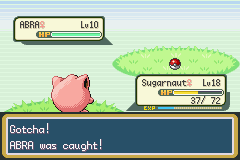 #063.Abra
J:Casey G:Abra F:Abra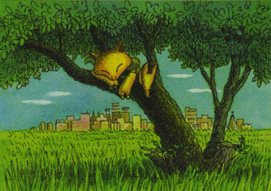 Psi Pokémon
Height: 2'11" Weight: 43 lbs
Habitat: Urban Types:


Abra needs to sleep for eighteen hours a day. If it doesn't, this Pokémon loses its ability to use telekinetic powers. However, it uses a variety of extrasensory powers even while asleep. Using its ability to read minds, it will sense impending danger and teleport to safety. Observation revealed that it teleports to a different location once every hour. When it decides to teleport, it creates the illusion that it has copied itself.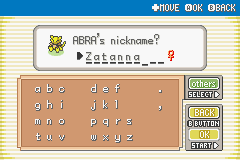 Arba?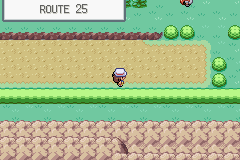 Still wandering.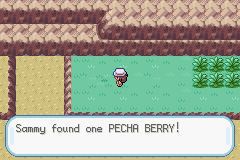 Berry cures poison.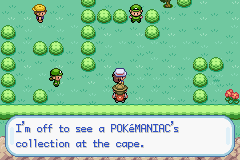 Choro Notes: This is the sort of thing you're missing with the stuff I'm not screencapping.
"I can break shit with my forehead!"
"My Culinary skills are second to none!"
"Get those street urchins away from the reactor core!"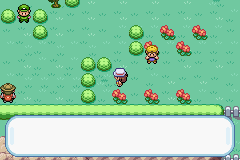 I somehow screencapped this image like this.
It's an Oran Berry.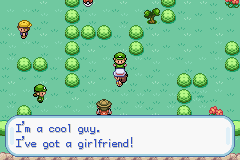 IMMA COOL GUY. IMMA COOL GUY!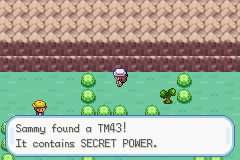 Wow look at all these TMs. Why are they all so useless.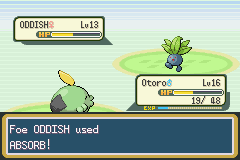 Choro Notes: Liquid Ooze - Demonstration time!
Draining HP from Otoro would be bad for one very good reason...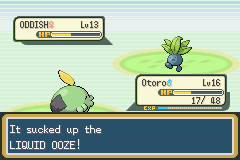 ..he's full of stomach acid. Gulpin's Liquid Ooze ability (which Tentacool gets as well) inflicts damage equal to the HP that would have been absorbed.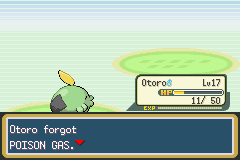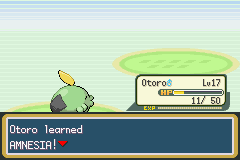 . . . so he forgot a move. . . . . .to learn a move that makes him forget things?

D:/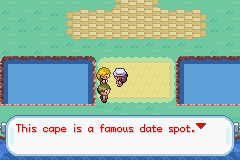 Dates? Tch, let me tell you. Video games are a great way to have fun.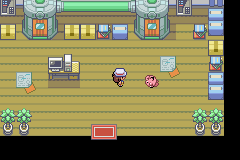 . . .what in the FUCK is that.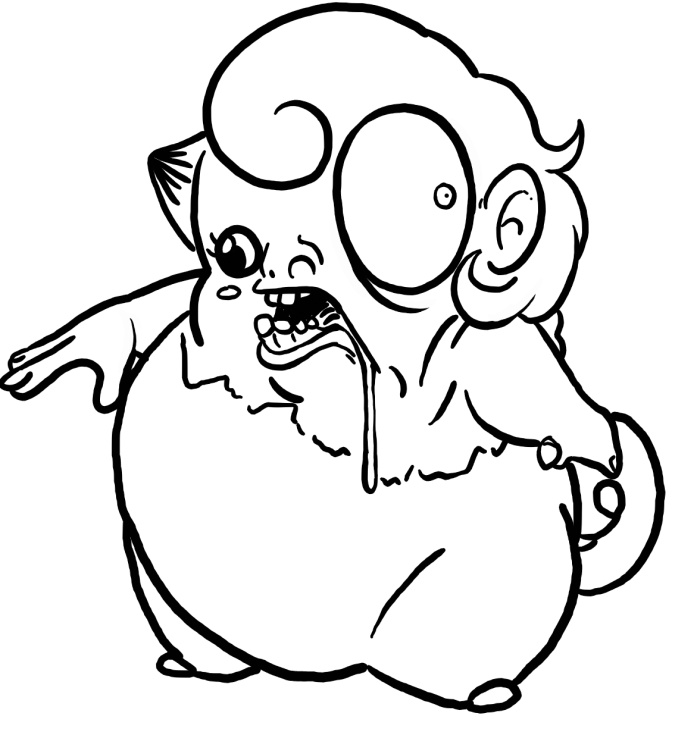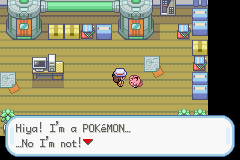 GEE REALLY I WOULD NEVER HAVE GUESSED.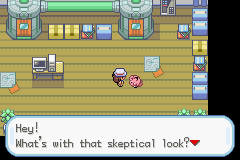 Oh I'm sorry it's my "DOES SAMMY EQUIP THE SHOVEL AND TAKE YOU OUT WITH IT" look!!!!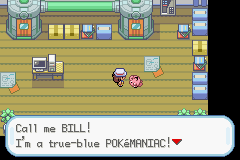 THAT DOESN'T CHANGE MY MENTAL DEBATE ANY.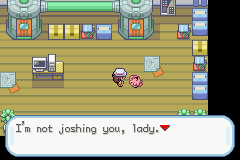 No, you're not, you're disgusting me immensely.


What possible experiment could you have been trying to get this amalgam of clefairy and human DNA?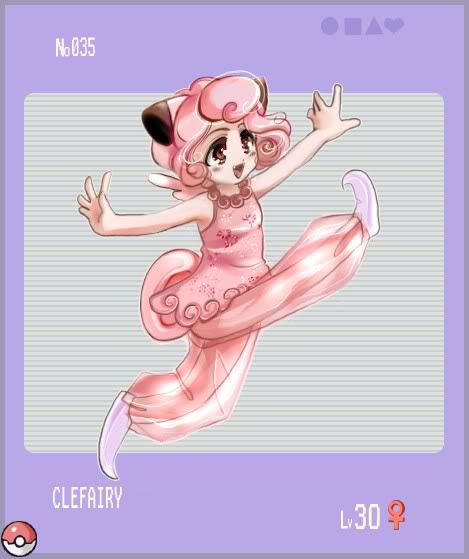 . . .you sicken me.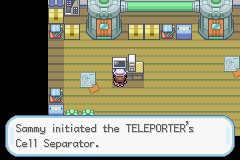 I'm doing this for the Clefairy. :mad: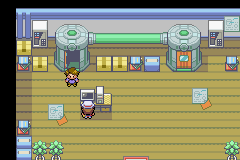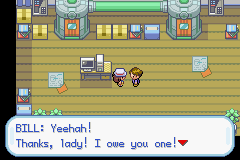 Get the hell away from me before you turn me into a Snorlax or something. D:[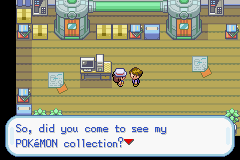 Oh god no.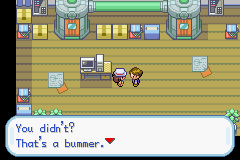 I'm leaving now.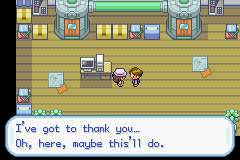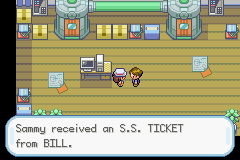 D: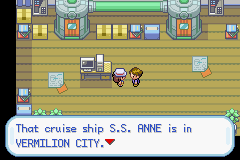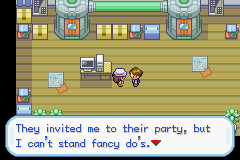 Oh. Well fuck yeah then. This still doesn't change the fact that you're a creep and I hate you.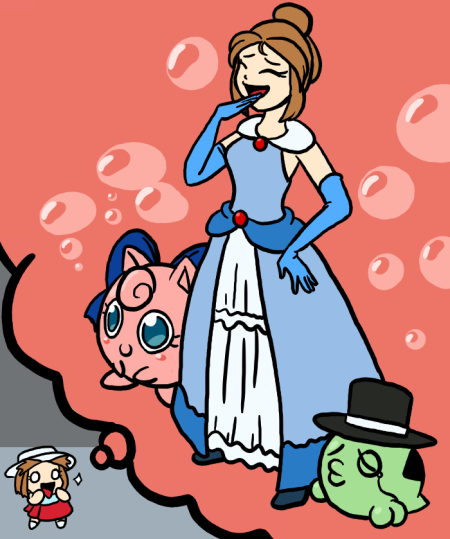 Oh man, we gotta get to Vermilion City! :D!!!


<< Previous Chapter
>> Next Chapter
^^ Index