<< Previous Chapter
>> Next Chapter
^^ Index
Chapter 6: I went this whole update without making a "This is Bat country" reference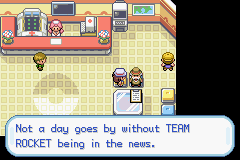 . . .that is probably the stupidest name for a Crime syndicate I've ever heard.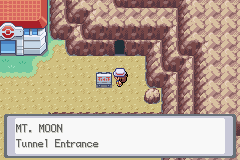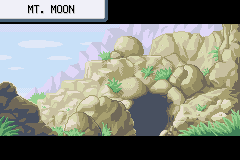 Music: The Caves of Mt. Moon - Anime Arrange.

Huh, I've never been in a ca-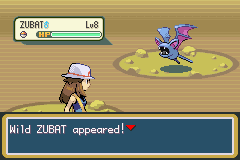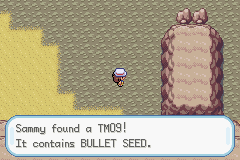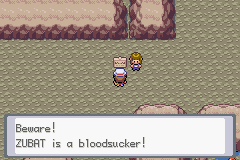 Thiiis, doesn't bode well.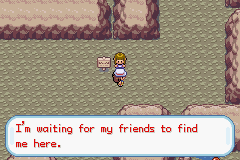 Your friends left you to die. You're here to draw the Zubat off of them.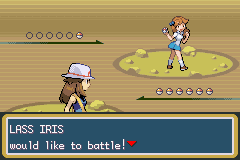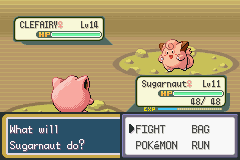 FAT PINK THING FIGHT.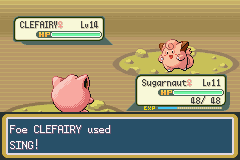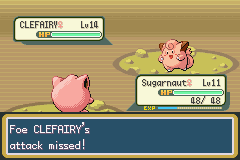 <Sugarnaut>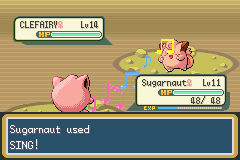 -Moments later-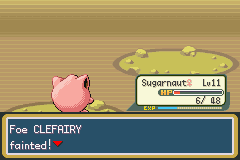 . . .A zubat did it.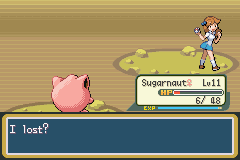 In retrospect, maybe knocking out her only defense against the zubats wasn't a very nice thing to do.


Man this cavern is well lit.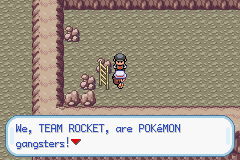 D:!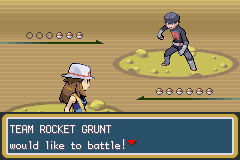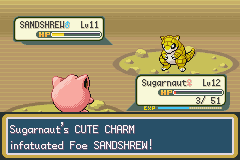 Choro Notes: Cute Charm - An opponent of the opposite gender hitting a monster with Cute Charm as its ability has a chance of becoming infatuated with it. Basically it's just paralysis without the speed drop. Also it stacks with Paralysis and confusion so if you want to just ruin some peoples' day well there you go!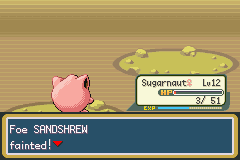 Teehee!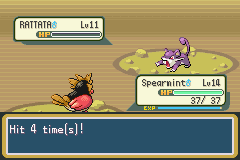 Such hate happened to that Spearow.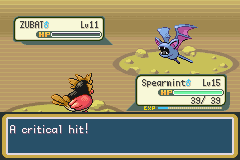 Spearow instinctively know that a Zubat's weakness is to destroy the head.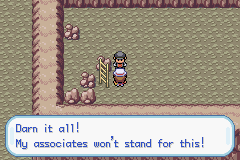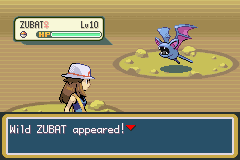 GO AWAY.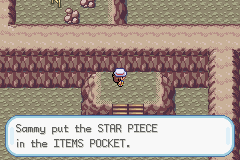 Where the hell is my Invincibility.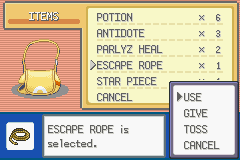 Out of da cave, then right back into da cave.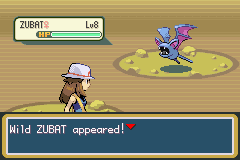 Goddammit, fine.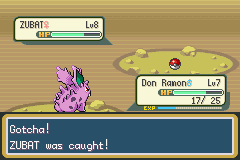 #041. Zubat
J:Zubat G:Zubat F:Nosferapti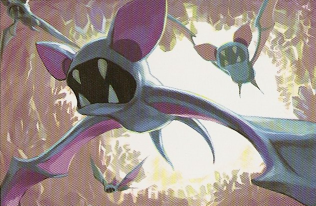 Bat Pokémon
Height: 2'07" Weight: 17 lbs.
Habitat: Caverns Types:



Zubat remains quietly unmoving in a dark spot during the bright daylight hours. It does so because prolonged exposure to the sun causes its body to become slightly burned. During the daytime, it stays in caves or under the eaves of old houses, sleeping while hanging upside down. While living in pitch-black caverns, their eyes gradually grew shut and deprived them of vision. They use ultrasonic waves to detect obstacles. It forms colonies in perpetually dark places. Occasionally, Zubat can be seen at night flying in search of food.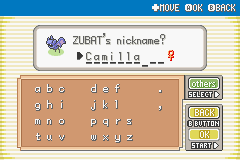 There, an example has been made.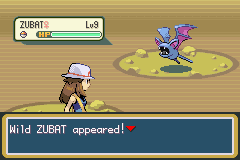 OH GODDAMMIT.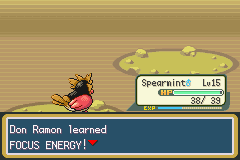 I guess you can focus all fighting game style now huh?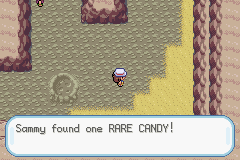 Oh man, unexplained cave candy. This journey just keeps getting better and better.


Here Don, you're a poison-type. Test it for poison.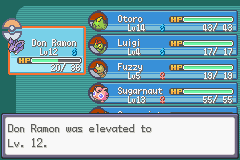 Choro Notes: Rare Candies - Hey let's stop a rumor: using rare candies has no adverse effect on Pokémon, as long as you aren't leveling them to L.100 without letting them battle at all. There is absolutely nothing wrong with Rare Candy use.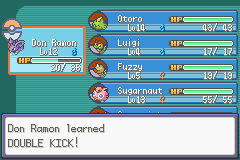 Awesome, let's go beat the hell out of that nerd back there.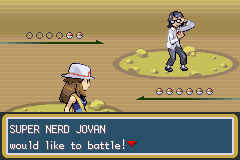 YEA, YOU.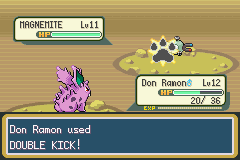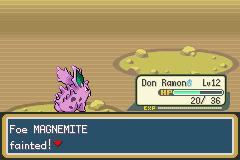 NOW SAMMY IS THE ONE GIVING THE BEATINGS. HA HA HA HA HA.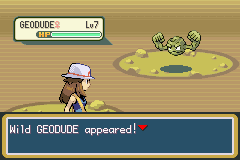 STONE MIMIC.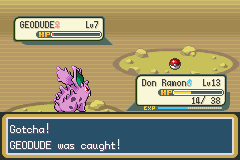 #074.Geodude
J:Isitsubute G:Kleinstein F:Racaillou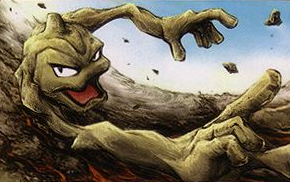 Rock Pokémon
Height: 1'04" Weight: 44 lbs.
Habitat: Mountains Types:



Geodude climbs mountain paths using only the power of its arms. The longer a Geodude lives, the more its edges are chipped and worn away, making it more rounded in appearance. However, this Pokémon's heart will remain hard, craggy, and rough always. Proud of their sturdy bodies, they bash against each other in a contest to prove whose is harder. When it enters deep sleep, it buries itself halfway into the ground. It will not awaken even if hikers step on it unwittingly. In the morning, this species rolls downhill in search of food. Its round form makes it easy to pick up. Some people have used them to hurl at each other in a snowball fight.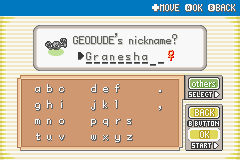 :T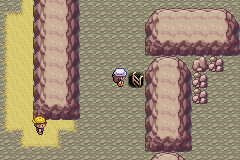 Just gotta head down this ladder and-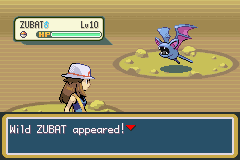 MOTHER OF FUCK.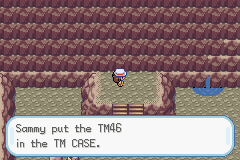 Choro Notes: TM46 has Thief. It's a dark-type move that can occasionally steal the target's held item.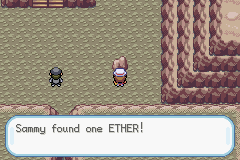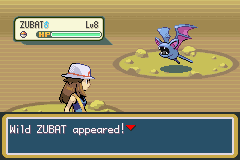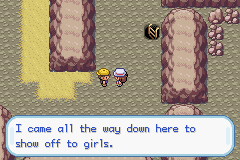 Dear god man, you're covered in bat wounds. D:/ I'm impressed you're even standing right now, so hey, mission accomplished!

-SUDDENLY-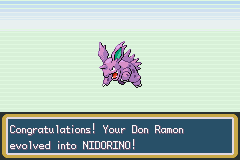 #033.Nidorino
J:Nidorino G:Nidorino F:Nidorino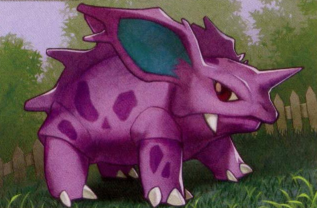 Poison Pin Pokémon
Height: 2'11" Weight: 43 lbs.
Habitat: Grasslands Types:


Stage1: Evolves from Nidoran
An aggressive Pokémon that is quick to attack; Nidorino's horn secretes a powerful venom. If they are stabbed into an enemy, the impact makes the poison leak out. It raises its big ears to check its surroundings. If it senses a hostile presence, all the barbs on its back bristle up at once, and it challenges the foe with all its might.

He's so big and buff now, he's like a Dire Nidoran.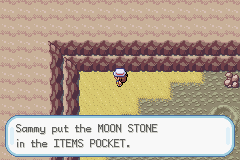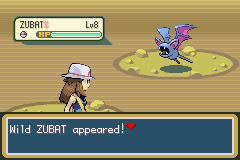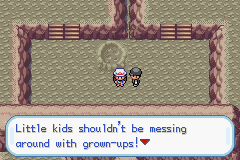 Golly Mister, I'm sorry! (:3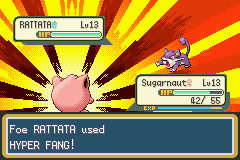 DANG DUDE, I SAID I'D GO AWAY.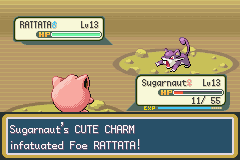 Now you. You get TOUGH LOVE.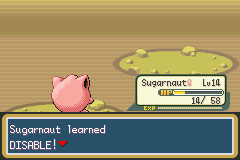 Oh. Now you can. . . break knee caps. You don't even have kneecaps.


:pwn: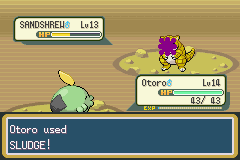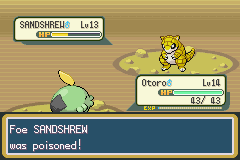 Ya know, Luigi can handle this one.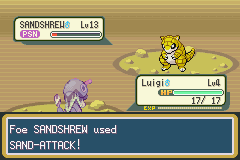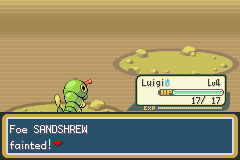 Yea I was pretty-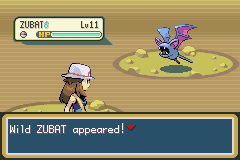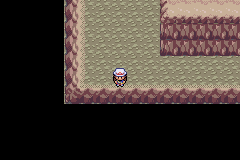 Endless abyss? or just the wall?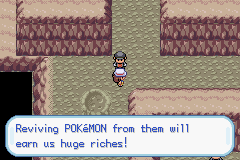 This is one of the stupidest plans I've ever heard.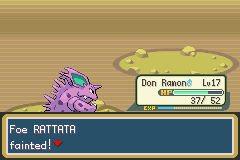 Also, it turns out Nidorino can trash everything in this cave. Nidorino are pretty cool!


D:> I don't know what that means exactly.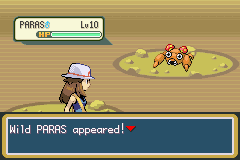 Well huh, a lil' mushbug thing.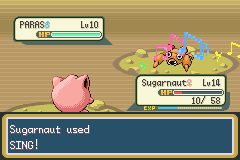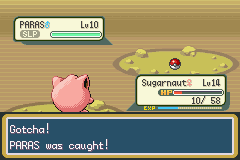 Wooo

#046.Paras J:Paras G:Paras F:Paras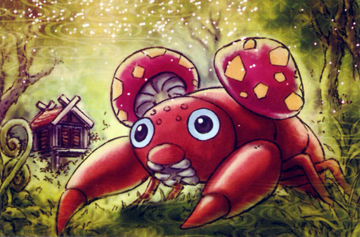 Mushroom Pokémon
Height: 1'00" Weight: 11.9 lbs.
Habitat: Forests Types:



Paras are doused with mushroom spores when they are born. As their body grows, mushrooms sprout from their back. Paras has parasitic mushrooms growing on its back called tochukaso. They grow large by drawing nutri
ents from the bug Pokémon host. They are highly valued as a medicine for extending life. Paras burrows under the ground to gnaw on tree roots. The mushrooms on its back absorb most of the nutrition gained, though.
OH COME ON THAT WAS IN THE MIDDLE OF AN ENTRY THAT TIME.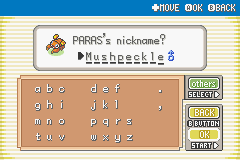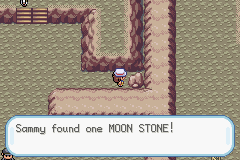 Huh, two moon stones. I wonder what I can do with these.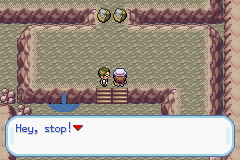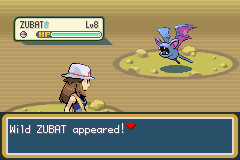 Yea, gee thanks there.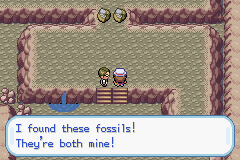 Why would I want some crummy fossils?


Nerds are above Super Nerds, right?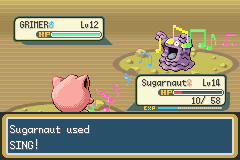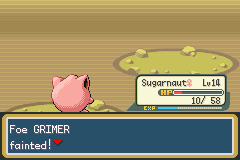 :I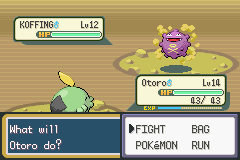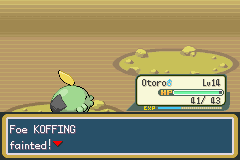 :I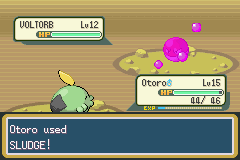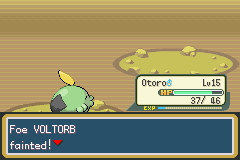 :I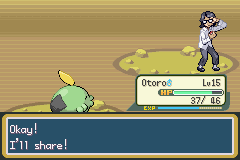 I just wanted through, but that works, too. Dang I've always wanted fossils.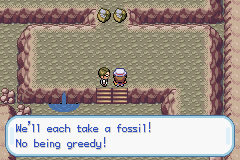 Fuck you, I want both.

Well guys. Dome or Helix? Dome becomes Kabuto, Helix becomes Omanyte.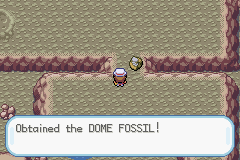 If you guessed "Dome", congratulations!


<< Previous Chapter
>> Next Chapter
^^ Index